Valverde wants more from Ousmane Dembele in defence
"Dembele has duties in defence which he has to cover," the coach said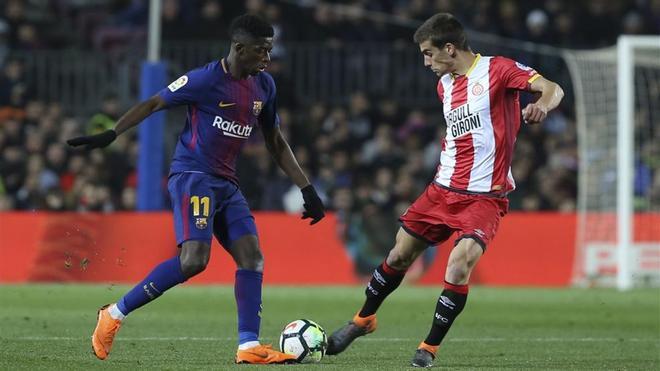 Ousmane Dembele could be an important player for Barcelona between now and the end of the season. Ernesto Valverde knows that and hopes the French forward keeps improving in two areas.
Speaking to the press before the Las Palmas game, the Barça coach said: "Dembele has duties in defence which he has to cover and he's taking steps in that direction."
Valverde assured, though, that the youngster is training well and looking good, before pointing out that training is very different to competitive football.
"I think he looks good, he's in good spirits," the coach added. "He has been training well, like the others. But it's all about what happens in competitive games. Playing games not the same as training.
"[Barca] is a very demanding club, with lots of competition. Dembele played the whole game the other day and he is taking steps forward a progressing. Little by little, he's getting better."