The reason Ousmane Dembele finds himself on Barcelona's bench
Dembele has been dropped by Valverde in recent weeks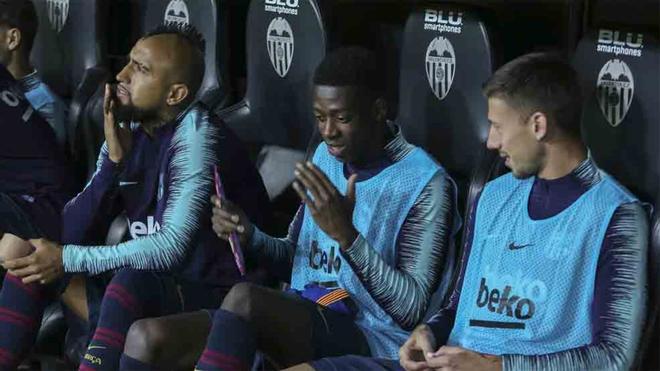 Barcelona forward Ousmane Dembele has been in the spotlight in recent days. His absence from the side against Inter Milan, despite Lionel Messi's injury, has led to many comments.
Ernesto Valverde turned to Rafinha instead, leaving Dembele on the bench. And not just that. Dembele didn't even come on from the bench. Semedo, Arturo Vidal and Munir came on. Dembele didn't even warm up.
What was the reason for that decision? Why did Dembele not play even one minute in one of the most important games of the season?
The reason can be found a few days before Inter's visit. In concrete, in the league game between Barcelona and Sevilla at Camp Nou. His reaction when Valverde called on him to replace Messi has left a mark. It took 10 minutes for him to come on, waiting for Valverde's decision, warming up and getting ready.
The Frenchman had not even tied his boots when Valverde called him, which angered not just the coach but the dressing room, too.
As a punishment, Valverde left him benched against Inter. A lesson to make sure Dembele's much more switched on in the future -- on and off the pitch.