The price Barcelona are asking for to sell Gerard Deulofeu
Deulofeu's agent is expected in Milan on Wednesday
Inter and Napoli are the two clubs who want the winger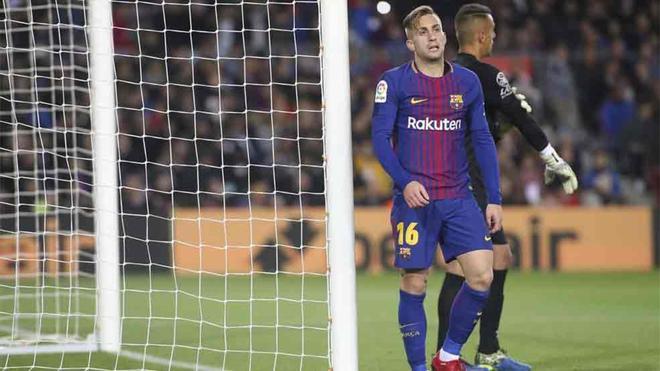 Barcelona forward Gerard Deulofeu's future could be resolved this week. After talks between his agent, Gines Carvajal, and the Catalan club's directors, now it's time for the conversations to move to Milan.
According to different reports in Italy, Deulofeu's agent is expected in Milan in the coming hours. Carvajal, the reports claim, will meet with representatives from Inter, who are one of the most interested clubs and the player's preferred destination at this time.
It's not been ruled out, though, that Carvajal's trip to Italy could also lead to talks with Napoli, who are also keen on the Barça winger.
But Deulofeu is pressing for Inter's offer to be accepted. However, Barcelona are not happy with the offer they have on the table yet.
The Blaugrana want a permanent deal but the Serie A side are only offering a loan. Barça will ask for between €18 and €20 million for a transfer, report Sky Italia.