The exchange between Unzue & Neymar which angered the Brazilian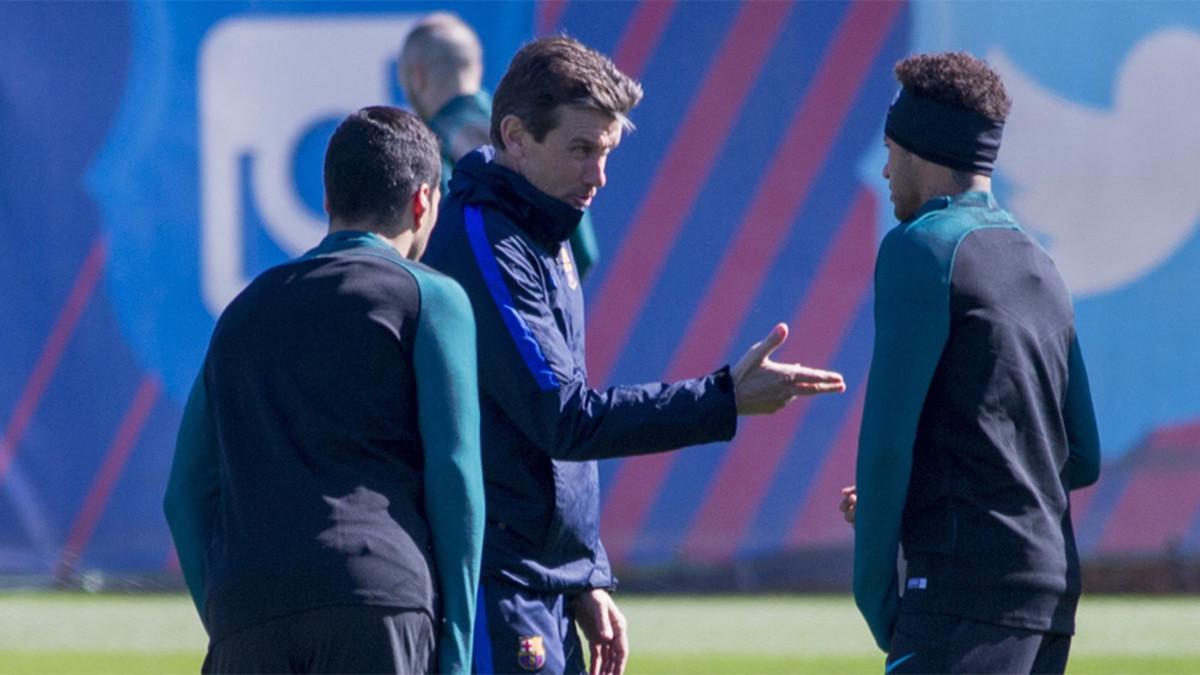 Luis Enrique's assistant questioned Ney's attitude in training
The Brazilian didn't like the comments and a discussion followed
Luis Enrique's assistant Juan Carlos Unzue and Neymar had a tense exchange of word during a Barcelona training session last week.
Unzue and Neymar's discussion has now been revealed by Marca, who claim that the coach was having a go at the Brazilian for his attitude in training.
The player did not take the advice well and answered Unzue back, who, annoyed by the reaction, said: "If you continue like this, you're going to end up like Ronaldinho," the Brazilian whose career at Barça ended with questions about his professionalism off the pitch.
Neymar was angered by the comment, because it was questioning his committment and also because he's a friend and a fan of Ronaldinho de Assís. The conversation continued not just on the pitch, but in the training room, according to Marca.
Despite many saying Unzue could do a good job as Luis Enrique's successor, several feel he's behind the tactical changes which have not sat well with some members of the squad throughout the season.
In the same cited report, it's even suggested that one player has said they will look to leave if Unzue is Lucho's replacement. With this context, his chances of landing the top job at Camp Nou are fading.