The day that Bartomeu realised Neymar was set to quit Barça
The president had a private meeting with the Brazilian in New York
After that, he told Robert Fernandez to get looking for a replacement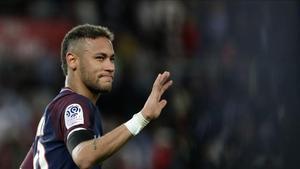 The Neymar saga which has marked Barcelona this summer had its point of inflection on July 22 in New York, when club president Josep Maria Bartomeu asked to meet Neymar alone to clarify the Brazilian's future.
With the rumours of a move to Paris Saint-Germain in overdrive, Bartomeu decided to meet face-to-face with the Brazilian. Even the player's father was not in the meeting.
In said meeting, which lasted 15 minutes, Neymar tried to calm down Bartomeu by saying that despite PSG's interest, Barça remained his priority. The Brazilian said he wanted to stay at Barça, despite recognising he could earn much more in France.
But Bartomeu knew then that Neymar was not telling the truth. "He didn't look me in the eye and that made me see that made me see that he was more likely to leave than to stay," the president admitted shortly after.
Bartomeu was so sure that he left the meeting and got to work on looking for a replacement for Neymar, to the point that he met with Robert Fernandez to set the wheels in motion.
"We have to look for a substitute, he's going to go," Bartomeu told Robert in New York on the same day. Around 10 days later, Neymar left.
NEYMAR'S BAD TIMING
One of the reasons Barça were especially upset with Neymar, beyond the renewal bonus sage, is the amount of time he took to announce his decision. The club were annoyed that by the time it was confirmed, the cost of signing a replacement had significantly increased.
Barça would have preferred things to work out differently. "The ideal would have been for Neymar to tell us in private he was leaving and we would have got to work on a replacement without an inflated market. And when we had that sorted, we could communicate publicly that Neymar was leaving," is the club's complaint.