The brutal figure that Lionel Messi generates Barcelona
Barça live off Messi despite the huge salary they pay him, as revealed this weekend
Can you calculate happiness? Is it possible to put a number on feelings? Humans measure everything possible: weight, height, distance, energy... And yet they have not found a way to quantify emotions beyond the use of adjectives. Oscar Wilde said it best: ''Nowadays people know the price of everything and the value of nothing.' The phrase perfectly sums up the cold and calculated way Lionel Messi's contract has been analysed. We know the price, but only a few are capable of knowing the real value.
Positive balance
Hence, the response to such intrusion into the privacy of the Barça captain has been a reiterative "Leo generates more than he earns." Those who do not know how to value Messi beyond the calculator must be convinced with it. The Argentine also wins that battle.
Marc Ciria is the founder and CEO of the company Diagonal Investments, but he's also a Barça socio and, along with Josep Fabra, a financier, and Ivan Cabeza, an economist, has calculated exactly what Messi has generated for Barça financially since he last renewed his contract in 2017. That's the contract that was published by El Mundo on Sunday. The conclusion is clear and hasn't even taken into account the current season, corrupted by the coronavirus pandemic: Leo has cost the club €383,655,000 but he's generated €619,265,000 in the same period. A simple deduction reveals a positive balance for Barça of €235,610,000.
Rising value
The study concludes that the best footballer in the world is responsible for 30 percent of Barça's revenue. To work out that number, Ciria recognises that "there are various methodologies and we lack some information from the club, but it's evident that the competitive level of the club at all levels is related to the star player. Leo is the epicentre of the club's business. How does he create that business? Scoring goals." Ciria adds that, in addition, "the sponsorship contracts have a price with him and another without him. It's the Messi Clause and it could be as much as 50 percent of the total." Add to that revenue that cannot be quantified exactly, such as "ticketing, VIPS and shirt sales (eight of 10 sold carry his name)."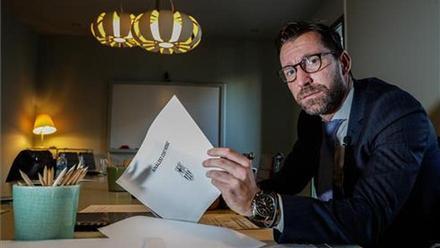 At this point, the question becomes obligatory: Could Barça make up that money without Leo? "Messi is more important today than in 2008-09 because then we had a competitive team. I am sure it would have had less impact then than now. It's not just that he adds more value, but that he's essential for the club's economic recovery."
And Ciria uses the Neymar example: "He's cost PSG more money than Leo's cost Bará. In addition to his €222m release clause, plus his €90m salary, his effectiveness in front of goal is worse. Neymar is cost and Messi is an investment."
The bad news
Despite that, Ciria is not deceiving anyone: "Right now, he cannot be paid (the same amount). Whoever comes in (as president) cannot match those numbers and offer him a lifetime contract, like Michael Jordan with Nike. To stay, Messi will have to reduce his wages by 40 percent but, in the long run, he would win and, in addition, it would create a domino effect and his teammates would follow him."
NEW FC BARCELONA PODCAST IN ENGLISH