Setien's revolutionary plan for Champions League game vs. Napoli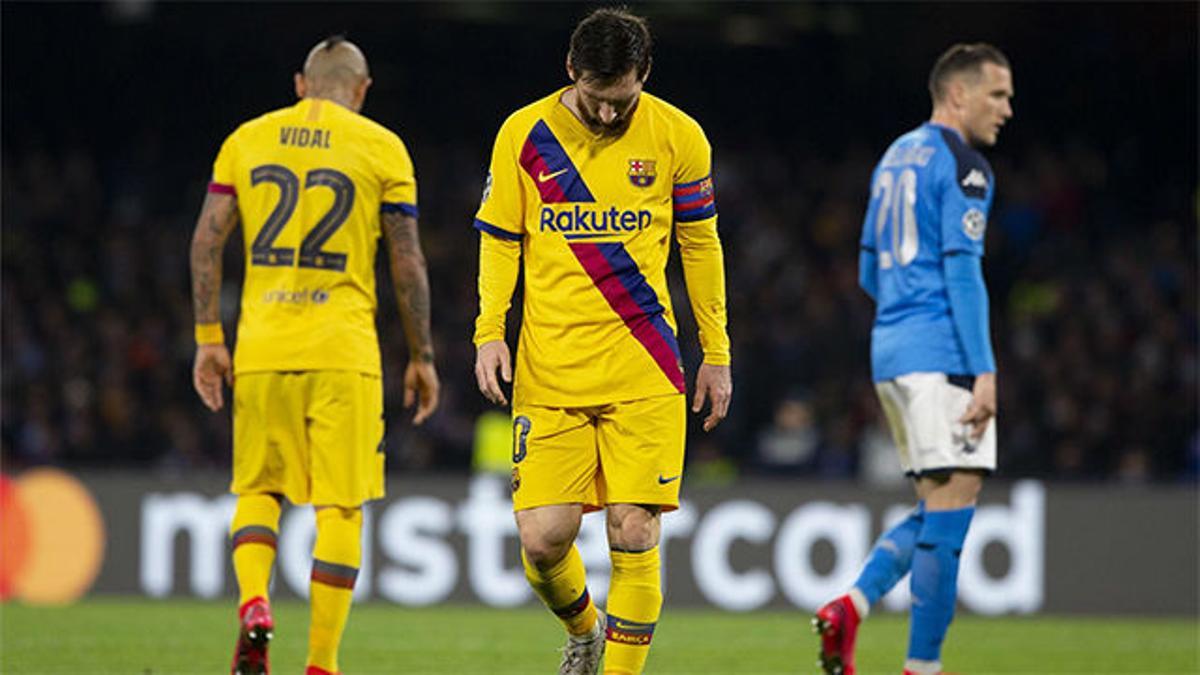 The Barça coach is weighing up returning to a back three for the match
Since La Liga finished, Barcelona coach Quique Setien has been fixed on the Champions League game against Napoli with the aim of securing a big win that will breed confidence.
For that reason, during training, he's been trying various ideas. One of them is a return to a back three in a 3-5-2 formation. It would be a big change given he's favoured a 4-3-3 or 4-3-1-2 since initially trying a three-man defence when he took over in January, before losing to Valencia.
Based on training, the defence would be formed by, right to left, Nelson Semedo, Gerard Pique and Clement Lenglet, with Sergi Roberto and Jordi Alba operating as full-backs.
In midfield, with Sergio Busquets and Arturo Vidal suspended, Setien would turn to Frenkie de Jong, Ivan Rakitic and Riqui Puig, with Lionel Messi and Luis Suarez upfront. Antoine Griezmann, just returning from n injury, would be the big sacrifice from the starting XI.
Setien has always been meticulous in the positioning of his players. For that reason, the 3-5-2 would be used with the ball, while it would become a 4-4-2 in defence. Alba would become left-back, Semedo would push to the right and Roberto and Puig would provide protection from the wings for the full-backs.
The change of system is born of various reasons. In attack, Setien wants the wing-backs to open the pitch, which is a key factor to ensuring the ball circulation can be quick. At the same time, he doesn't want to be exposed if they lose the ball, hence the three central defenders. Remember Napoli have quick players in attack.
During the week, Setien will have to decide if he goes for it or sticks to a more familiar shape. He knows his future is on the line in the Champions League.