Setien says he's "not the worst" in Barça rondos, talks lockdown & chess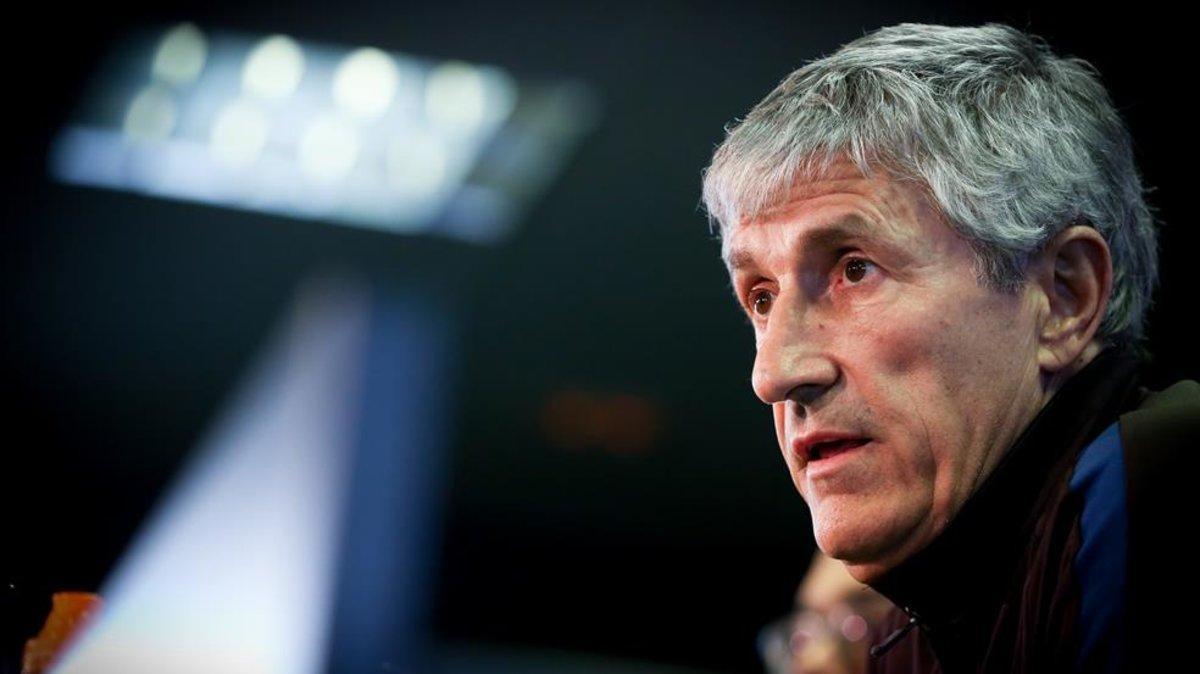 The Barcelona boss spoke about life at home during quarantine
In a light-hearted interview, Barcelona coach Quique Setien joked that he's not one of the worst when he joins in with rondos at training.
"I do really well in the rondos," he told Amarelle, who he knows from his time as a beach football player. "I am not one of the worst."
Setien said he is where he is today "because of the ball. I have spent more than 40 years living football and it's been a privilege my entire life. The ball is always what's attracted me, it's what I have enjoyed the most and I hope to keep on doing so for many more years."
The Barça coach said he was fortunate that his wife and daughter had been able to arrive in Barcelona before Spain's lockdown measures. The original idea was that she would wait until the end of the season, but a change of plans brought her to the city earlier.
"A few days before the lockdown they closed the school so they jumped in the car and came," he explained. "I am happy because it's not the same alone as it is with family.
Setien is keeping in shape with Youtube workouts with his wife -- "when we get to 18 situps I am out but she can make the 20 they ask for, she's in good shape" -- and is playing chess online when he can.
"Every now and again I play chess on the Internet but it's been four or five days now without playing," he explained. Why? "Because I was on a catastrophic run and I didn't want to play. I've taken a break because I was doing worse every time I was playing and I was getting angry."