Setien on Bordalas feud, matching Madrid, Umtiti's form & reserving Messi
The coach spoke about a number of issues in Friday's pre-game news conference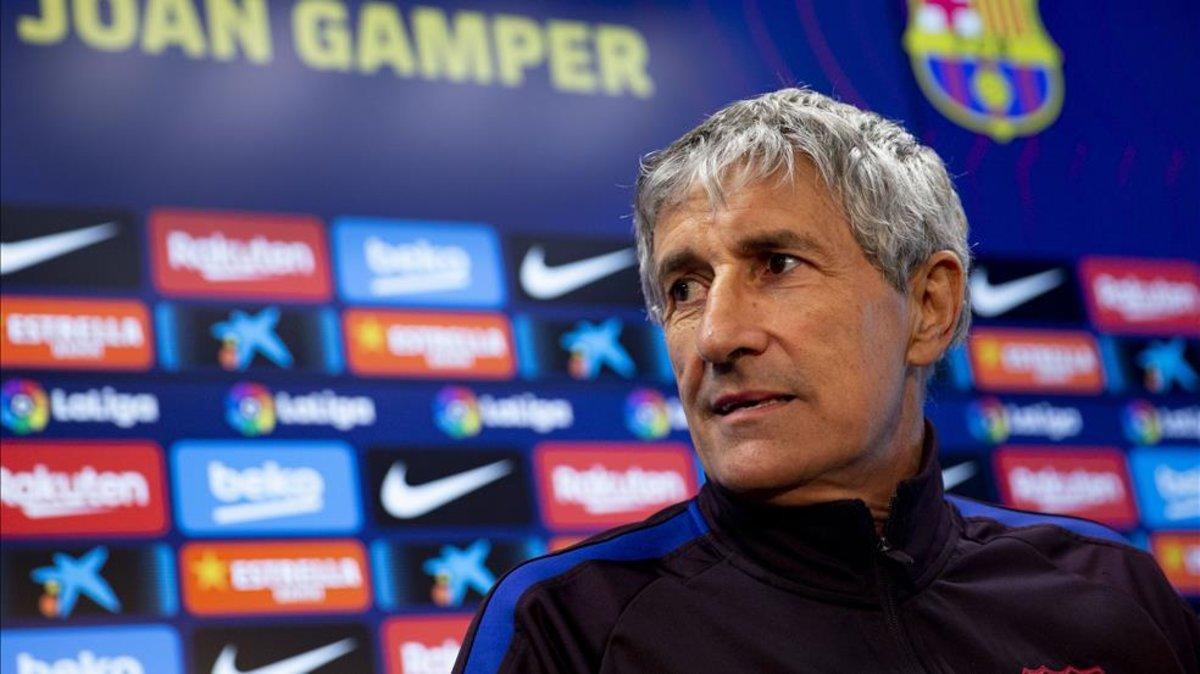 Barcelona coach Quique Setien spoke to the press on Friday ahead of the game against Getafe, highlighting the importance of keeping the pace with Real Madrid. He also spoke about Getafe, third in La Liga, but didn't want to talk about their coach, Jose Bordalas, who he has clashed with in the past due to their two contrasting styles of football.
BORDALAS: "The issue is absolutely forgotten and I am not going to speak about him anymore."
UMTITI: "I have no doubts about Sam, he's at the top level and has shown that. He's an extraordinary player who will give us a lot and help a lot. We have no doubts that he will be good for us. Anyone can make an error from time to time, we all do, me included. Umtiti did a lot of good things against Betis and we're delighted. Luckily he's fit after a minor problem and will be fine to play this weekend.
GETAFE: "They've been doing things well for a while, with a plan that works really well and has taken them where they are, in Europe and third in the league. They are tough to beat. They're in good form and everything's coming off for them at the moment. Their plan is good, they're doing well and will be a difficult game."
LA LIGA: "I don't know if Getafe will catch us or Madrid, but you have to count on it."
MADRID: "Many leagues are decided by small details, in the final games, in the final minutes. They're things you can't control. We're equal favourites with Madrid. They have three points but the game at the Bernabeu will be very important."
LUIS SUAREZ: "I don't ask how long (he will be out). I greet him, encourage him to keep going and nothing else. The process will take its own time, I hope it will be reduced and he will be back as soon as possible."
RESERVE MESSI: "He has the experience to know what he can and can't do. If he's on the pitch, it's because he can, he's fine and there's no problem, like everyone. I have not been here long enough to know if his minutes really need managing. These players have spent many years playing Wednesday-Sunday. I think in many cases it's not necessary."
CHAMPIONS LEAGUE: "There are six, seven or eight teams that can be in the final, we're among them."