Sergi Roberto, more and more frustrated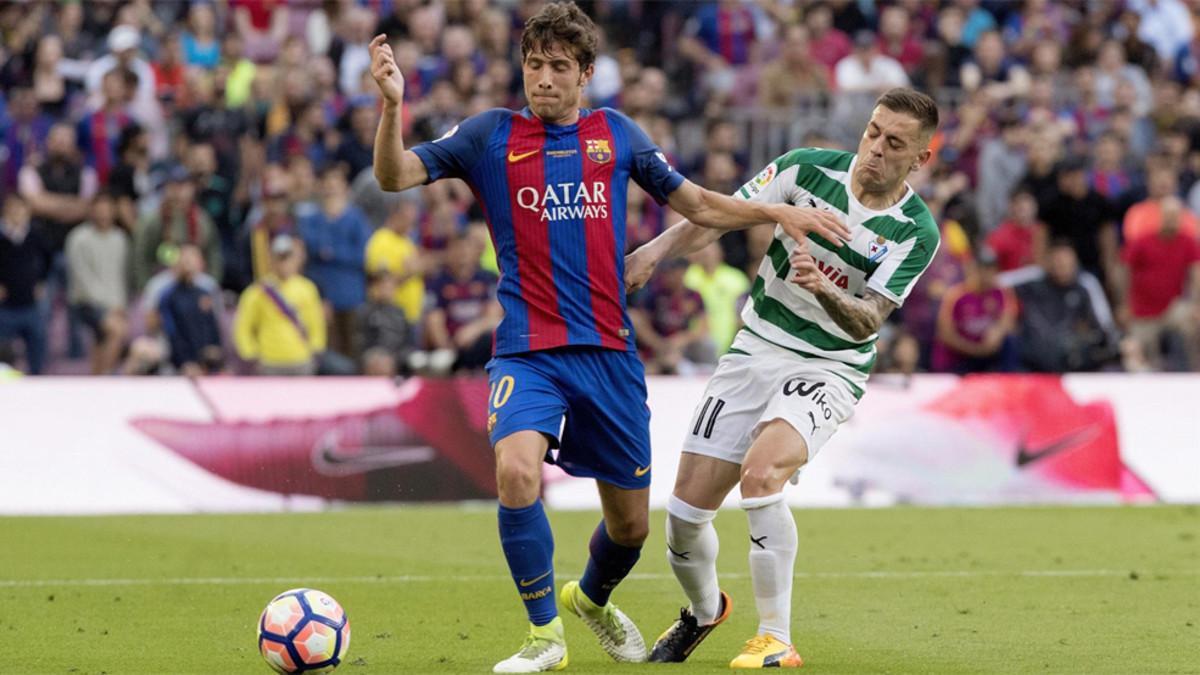 The signing of Paulinho has been a big blow to the player's morale
Valverde has not spoken to him and Chelsea and Manchester United are among the clubs interested in him
Sergi Roberto is reaching the limit of his patience. After playing a bit part in pre-season after having ended the season in the first eleven, the confirmation that Paulinho has been signed is another blow to his morale. He does not feel that the club has faith in him and he may decide to seek a change of scenery this week.
The player has serious offers from big clubs who would see him as a key player, which is what he wants most of all. Two English clubs (Chelsea and Manchester United) and two Italian clubs (Juventus and Milan) are ready to bid for him and pay his €40 million release fee.
The Catalan is particularly attracted to the prospect of playing in the Premier League and joining a club fighting for league and Champions League titles, as Manchester United and Chelsea are.
The board and manager could be key to persuading the player to stay but Valverde has given few indications he sees the player as a key part of his plans. He considers him a back-up midfielder and does not see him as a starting full back. In any case, the player is likely to make a decision on his future this week.