Sergi Roberto has received big offers to leave FC Barcelona
Juventus are now involved, as well as Chelsea and Manchester United
The player wants to stay at Barcelona but is not in the first team now he's back in midfield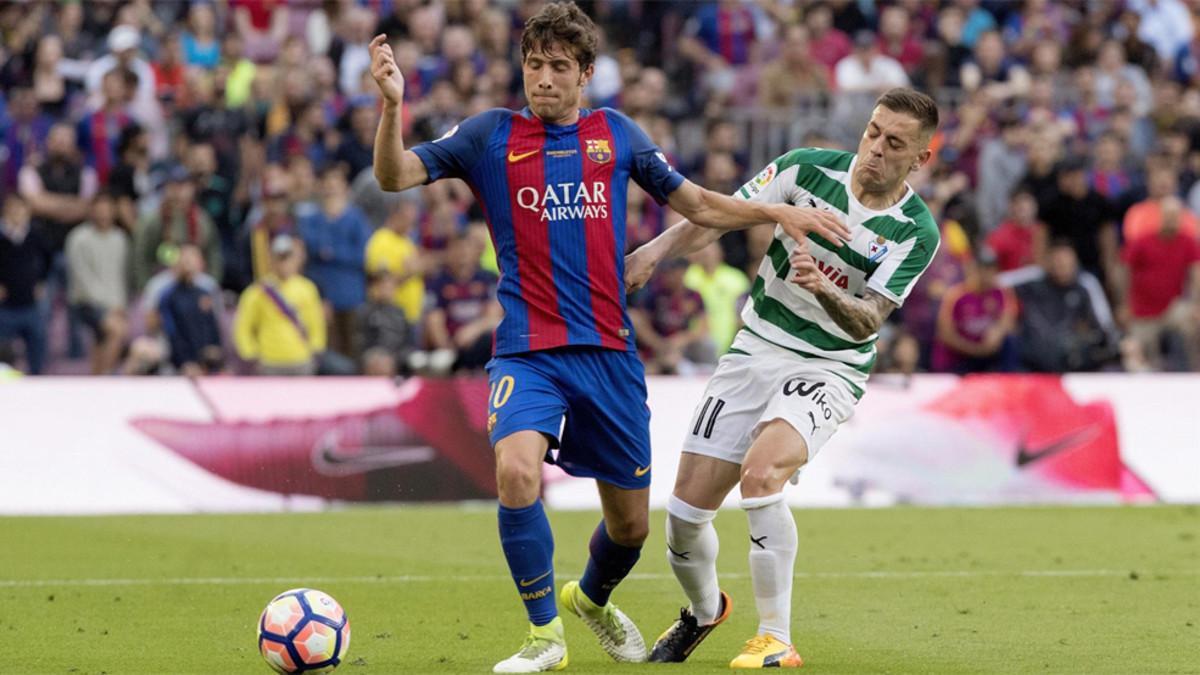 FC Barcelona's season starts on Sunday when Real Madrid visit Camp Nou in the first leg of the Spanish Super Cup. One of the decisions of Ernesto Valverde in pre-season has left Sergi Roberto without a starting role. Something that has not gone unnoticed in the European market. Juventus, Chelsea and Manchester United have detected a great opportunity to sign a top level player for a very reasonable price - the 40 million euros of his release clause.
The three clubs have a common denominator. They offer Sergi Roberto a key role in their teams. Antonio Conte at Chelsea has personally pushed for him, while Juventus are the latest team to join the hunt.
PRIORITY
Sporting ambition is what moves Sergi Roberto. His current thinking is to continue with Barcelona. It's the club of his life and nothing brings him more satisfaction than winning titles with them. The three clubs that want him would double his salary, but the economic question is not the crucial one. He wants minutes, he wants to enjoy his football, which has been threatened now.
Valverde has moved Roberto back to the centre of the pitch, with the signing of Nelson Semedo. A role in which he can use his full potential - bit one where he is behind Busquets, Rakitic and Iniesta. Not first choice - moving from a vital starter to the No 12. The cantera player wants to play and he thinks he will be left out for the big games.
The Super Cup clash with Real Madrid is of vital importance. It seems like Aleix Vidal will be Valverde's first choice for right-back.
Sergi Roberto's agent Josep Maria Orobitg spoke with the club this week and they told him they would be looking to renew his deal this year, with his contract set to end in 2019. Another meeting with Valverde in the coming days could mark out the player's future.