Ronald Araujo, the humble centre-back who Madrid couldn't 'poach'
A week before he joined Barcelona, Real Madrid tried to sign the Uruguayan defender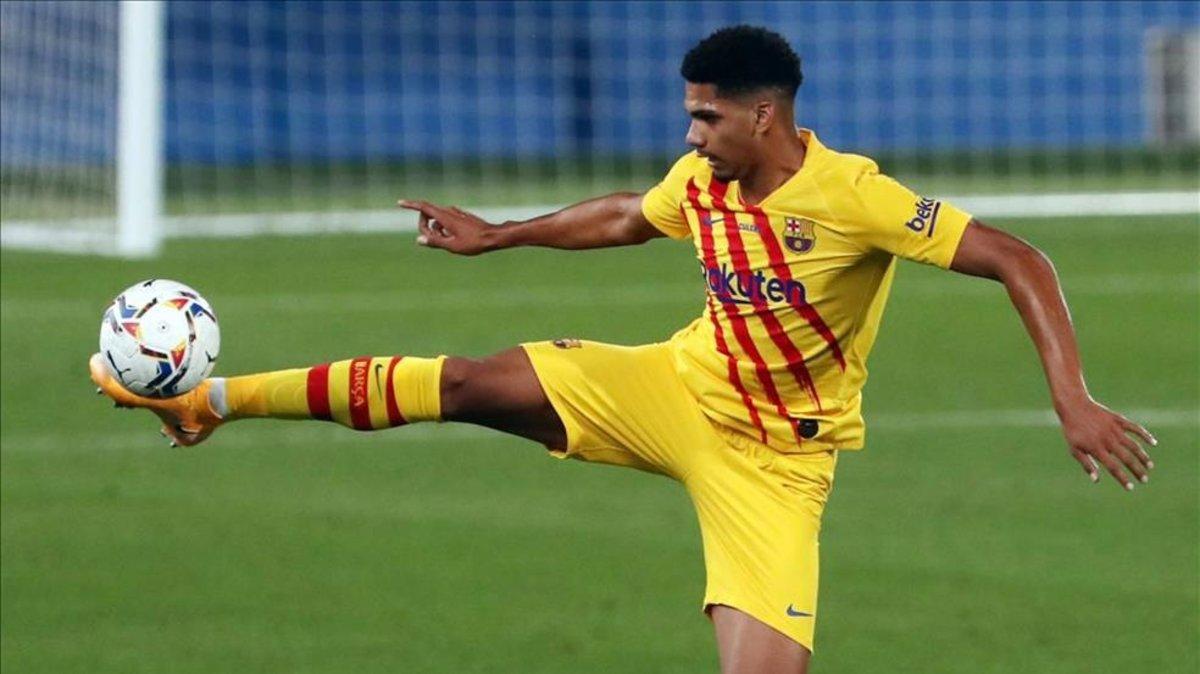 Ronald Araujo has worked hard and become Barcelona's third-choice centre-back. The Uruguayan has overcome a number of obstacles due to his character and worth ethic. He has also counted on a number of key people in his career that have allowed him to come this far.
His origins are humble, from the neighbourhood of Mandubi in Rivera, a city on the border of Brazil. His mother sold torta fritas that helped Huracan, the first club that spotted Araujo, who was started out as an attacking midfielder, a volante as they say there. A No.10 with class that wore the armband for his club and in 2015 caught the attention of his first 'guardian angel,' the lawyer Diego Ospitaleche.
FIRST FAILED TRIAL
Ospitaleche didn't represent footballers, but advised them and looked for teams for them in Uruguay's capital city, Montevideo. But not at Nacional or Peñarol, the most powerful clubs, but at more modest sides. As explained in elblogdesenorans, the chosen destination for the young Araujo was Rentistas, but in his first trial, in January of 2016 lasting 20 minutes, they didn't take any notice of Ronald, who went along with a Brazilian footballer and another kid who's now a taxi driver. But he was the lesser-known of the three.
His adviser managed to get them to take a second look. And he stepped up. That's when his second 'saviour' appeared, Sergio Cabrera, who handed him his Primer debut when he was 16 and had the vision to drop him back and convert him into a central defender. From there, his goal-scoring feats that were also displayed when he joined Barça B, quickly helped him catch the eye.
TIRELESS TRAINER
His last club in Uruguay was Boston River, where Ruben Silva, the assistant coach, helped him improve in the air and his anticipation. Ronald impressed in training. He was the first to arrive and the last to leave, per 'Ovación' .
Before signing for Boston River, he was already a name on the radar of European clubs. Malaga were tracking him and Ramon Planes had him lined up for Getafe. Thanks to Planes' knowledge of the player, Araujo ended up going to Barcelona and not Real Madrid. A week before his signing, Ramon Martinez picked up the phone at Madrid's HQ and called Araujo's old coach, Sergio Cabrera, who he knew because his son Leandro, now at Espanyol, had played for Madrid's B team. But Planes, now Barça's sporting director, already had everything tied down and Araujo moved to Camp Nou.