Rivaldo: "There's a real chance Barça could lose against Napoli"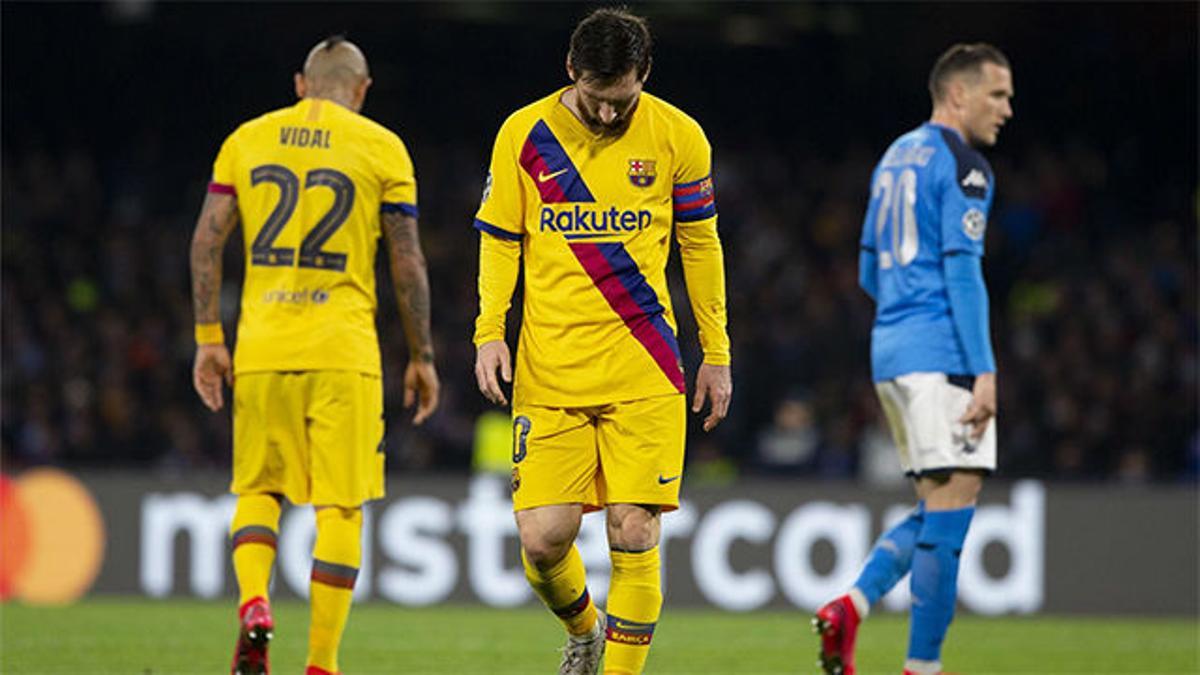 "Barcelona should think about whether they want to sack Setien before the Champions League returns"
Rivaldo has given his thoughts on current events at FC Barcelona and is worried about how the team is performing. The former Barça man, who is an ambassador for Betfair, is most concerned about the Champions League.
"There's a real danger they could lose against Napoli. As a former Barça player and a fan of the club, I'm worried about this game and I feel many fans are too. With their feelings hurt, in an empty stadium against a strong Italian side, I think it's going to be very complicated."
Managerial change
"The big decision Barcelona have to make is whether they change their manager before the Champions League (returns). And, if I'm being honest, I think it's a tough one for president Bartomeu to decide," admitted Rivaldo. "I think the president must think about it. The supporters and press are unhappy with Setien's work and his way of playing. That might force them to make a change."
"More than one person will see this period between LaLiga and the Champions League as a window of opportunity. A change could turn things around for the team. But it isn't that simple. I wouldn't want to be in Bartomeu's shoes right now."
"If Setien doesn't win the Champions League, I don't think he's the man to lead the team next season. Only winning the European Cup would restore the supporters' confidence in him," claimed Rivaldo.
A homecoming for Xavi at Barça?
Rivaldo would like to see his friend, Xavi Hernandez, return to the dugout at the Camp Nou. "I feel he would be the ideal replacement during a time of renovation and transition. He knows the club incredibly well and I'm sure he'd handle the academy boys really well. It's true that he had the chance to take over before Setien came in, but he didn't believe the timing was right. I'm sure he could change his mind. It depends on him. I don't know if it'll be this summer or in the future, but the decision is in his hands."
Messi and Suárez replacements
Rivaldo thinks now is the time for the club to look at replacements for their star players - including Lionel Messi and Luis Suarez. "Both of them could maintain their high level for a while yet and this gives the sporting department more time to find their replacements. I think they are right to think about who could replace them as well as signing someone if they become available, as it looks like Lautaro might be."
"Signing Braithwaite was a gamble"
Speaking of forwards, Rivaldo also gave his thoughts on the controversial signing of Martin Braithwaite to replace the injured Ousmane Dembele. "Signing a player for €18m outside of the transfer window and then giving him so few chances is something a lot of fans don't understand. If you make an emergency signing, and for that much, it's because you are going to give them more opportunities to play. If you don't do that, you'll never know if he was good enough to play for Barça. With Lautaro possibly arriving, he's left without a place (in the squad). Who knows. Maybe he'll get to show whether he was good enough or not at another club."
"It would be unjust if Barcelona won LaLiga"
Rivaldo doesn't believe Barça did enough to win LaLiga following the restart. "Suarez proved me right. You can't hide behind excuses about VAR or call Real Madrid lucky because Barça simply didn't do enough. You have to accept that responsibility and continue to improve."