Real Betis' Joaquin: I wouldn't even sign Koeman to be the kit man
The former Spain winger spoke to 'El Larguero' about working with Koeman at Valencia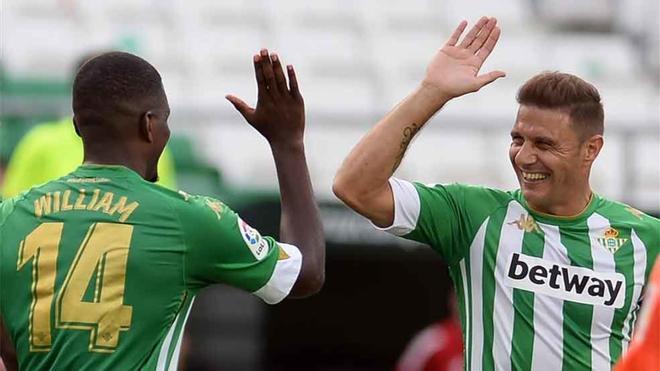 Joaquin will be part of the Real Betis team that takes on Barcelona at Camp Nou this Saturday. The Betis legend spoke to Cadena SER about the game -- and about his time at Valencia, when he played under Ronald Koeman.
However, Koeman and Joaquin did not enjoy the best of relationships at Valencia and the Betis man said he wouldn't even sign the Dutchman "as a kit man" for his team.
"It wasn't the best experience of my career," Joaquin said. "It was an enjoyable experience, but as I always say: you have to go through everything and that was what it was at that moment. I don't want to speak more about it because, honestly, it hurts me what happened there, I had a really tough time."
Asked if he would appoint Koeman as Betis coach, Joaquin was stern: "Not even as the kit man." And he continued: "I have turned the page. We said it all. Fortunately, it didn't last long and we were able to save the season in the most worthy way possible because it was a difficult year."
Joaquin also said he won't greet Koeman this weekend: "He won't say hello to me and I won't say hello to him," he admitted.