Rakitic on a new contract: "I believe the 'Presi' will call me soon"
The Croatian admits that he hopes to get a call soon from the club after rejecting the opportunity to join Paris Saint-Germain this summer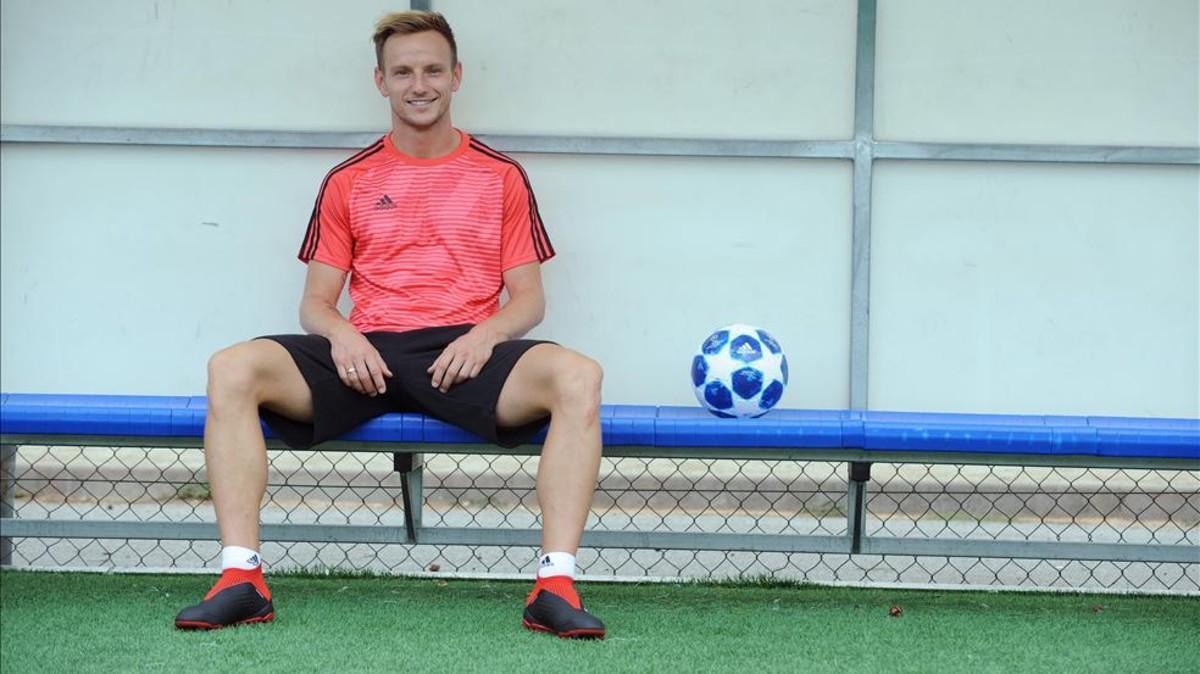 Ivan Rakitic has revealed in an interview to SPORT the motives behind why he turned down an offer from PSG to stay at Barcelona. It was a decision he made alongside his family and agent, but Ernesto Valverde also played a key role. Now, the Croatian believes the club will reward his loyalty with a new contract.
- What role did Ernesto Valverde play in your decision (to stay)?
Above all, for the confidence he's placed in me. He knows that I'm someone he can always count on. If I needed to break one of my bones out on the pitch, I'd do it and wouldn't complain if this helped the coaching staff and my team. To have this trust in everyone is the most important thing. Of course the coach helps: for a player, to have the backing of your coach is vital.
- I suppose the next step should be Barcelona's, with a revision of your contract and an improved deal. Should the club offer you one?
Well, let's see if you can take this interview to the 'presi' or if you leave it in his office (laughing). The most important thing is that he knows I'm at home here. It's true that a wage increase is never bad, let's be honest. But not for the sake of it, I'd like that moment to arrive in time and because I deserve it and because they really believe in me.
- At what stage are contract talks? Is it imminent or will you need to wait?
It's something that I've already spoken to the club about, before and during the World Cup. It'll arrive soon but there's no rush. I know that the club looks after its players well and I'm confident the 'presi' will call me soon.
- At the beginning of the season, none of the new signings have been starters in LaLiga. What do you think of the new recruits?
To play for Barça isn't easy. Everything appears really nice from the outside, like a video game, but once you're in you need to understand a lot of things which are different to teams you've previously played for. You need to give the new signings the time they need but all of them are going to help us a lot. Arthur, Lenglet, Malcom and Arturo are working as hard as possible and the group has welcomed them fantastically well.
The debate about the academy remains ongoing. What do you think about it?
I'd love for there to be a generation like the one with Puyol, Xavi, Iniesta, Valdés, Messi and company every two or three years, but it isn't easy. Barcelona have reached such a high level that there isn't time to test and see what happens. They must be players with a special talent. If the first team had less quality, it'd be much easier. But the boys that are coming up now look really good. They need to be patient and be given time. The coach is ready to give them a chance: it's looking good.