RAC1: Barça's offers aren't enticing enough for De Ligt and De Jong
The two Ajax players have higher offers from elsewhere and while they would love to join Barça they want more money
Ambos tienen al Barça como priolridad, pero no aceptarán por cualquier precio enrolarse en el cuadro barcelonés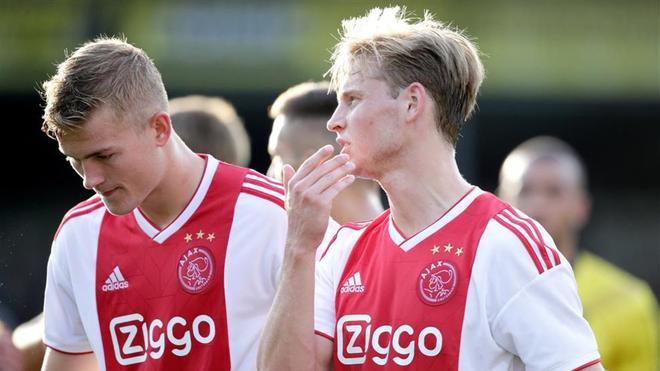 According to RAC1, Barça's first offers to both De Ligt and De Jong have been deemed unsatisfactory. The Dutch stars are two of the most talked about players in world football and it's believed they have higher offers on the table from elsewhere. While Barcelona would love to add them to their ranks, they aren't willing to match the crazy wages coming from other clubs as it's already going to be expensive to buy both from Ajax in the first place.
However Barça aren't willing to give up on the pair just yet. Bayern Munich and Manchester City are two of the other teams interested. The Catalan giants are relying on their good relationship with Marc Overmars to help smooth out a deal.
De Jong and De Ligt are key members of the Holland squad under Ronald Koeman too. Ajax are aware they won't be able to keep the players at the club beyond this summer and want to extract the maximum price possible. The Dutch side have qualified for the Last 16 of the Champions League and could even finish 1st in their group if they beat Bayern at home next week.