Quique Setien: We did a lot of things right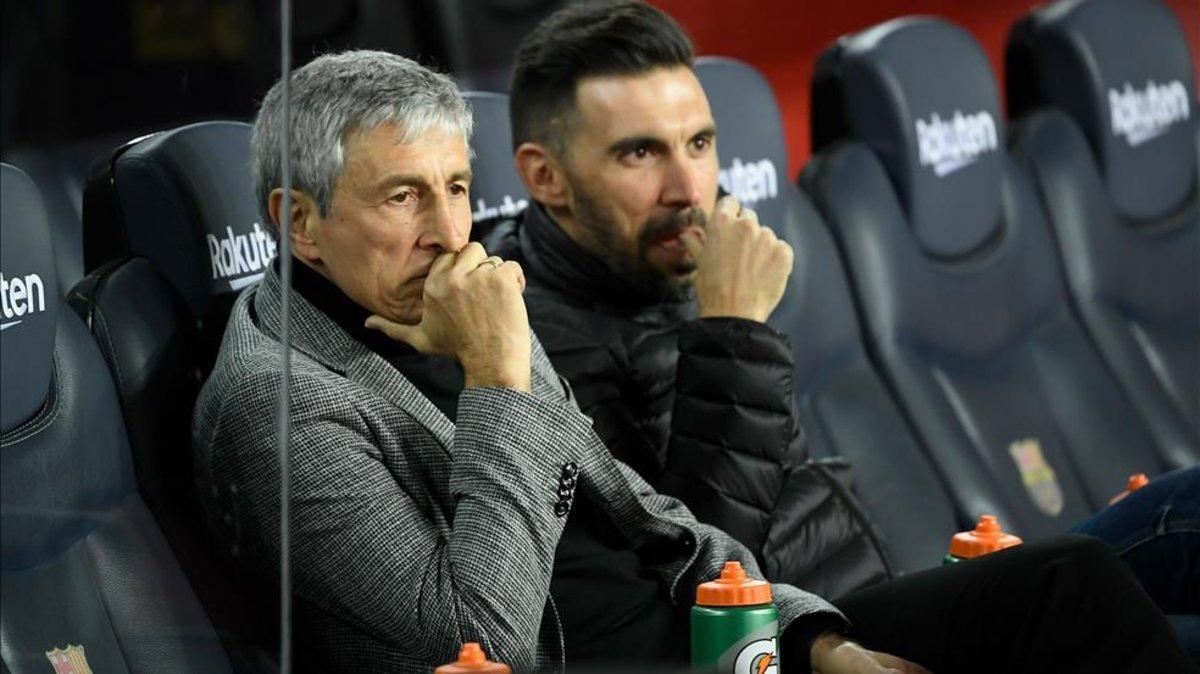 The Barca coach was happy with his team's debut at Camp Nou
New Barca coach Quique Setien rated his team's performance as "pretty good" after the 1-0 win over Granada.
"Maybe we lacked accuracy in the first half. We had some chances but Granada defended well with a lot of players deep. There was also a lot of wind, the pitch was dry and that cost us a bit when it came to circulate the ball," said Setien.
"I'm concent, because we only conceded one shot that wasn't a chance really in the first half and the shot against the post in the second, that came from a lost ball. We did a lot of good things. Now I hope to gain fluidity and accuracy in front of goal.
"It's not easy when teams sit back so much but we have to look for alternative ways to do damage. The players have to take on four or five concepts that are important and maintain them through the whole game."