Popescu confirms that Barcelona have made an offer for Hagi
The one-time Barça player has confirmed the Catalan club's interest in the Romanian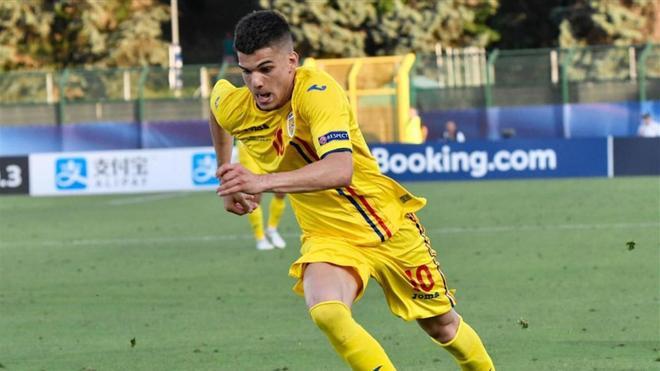 Gica Popescu has confirmed Barcelona's interest in signing Ianis Hagi, the son of former Barça forward Gheorghe who dazzled at this summer's U21 European Championships.
Hagi, 20, is a key player for Viitorul Constanta, the club where he has developed and where his father is the current coach.
Many European clubs are keen on the young Hagi because of his performances with his club and the interest has increased since his performances at the U21 Euros in Italy, where Romania reached the semifinal.
Popescu, another former Barça player and the chairman of Viitorul, has confirmed the Catalan clubs are among the club's keen on Hagi.
"There's real interest from Spartak Moscow," he told Romanian TV. "There's interest from Barcelona, too. There have been discussions, but the project from Barcelona doesn't interest us because they would take Ianis on loan. Ianis has reached an important level, given man good teams are interested."
He also said: "I think Ianis can play in any league. I think he can still mature, but he will grow in the next two to three years. He was really good at the Euros. There have been negotiations with clubs but the player is on holiday now. He will analyse the offers and choose the right moment.
"I am only talking about concrete offers, not just conversations. I had direct meetings with all of the clubs that have made an offer for Ianis."