Pochettino now regrets his previous comments about whether he'd manage Barça
The Argentine quashed talk of moving to Barça in 2018 but admits he didn't word it as well as he should have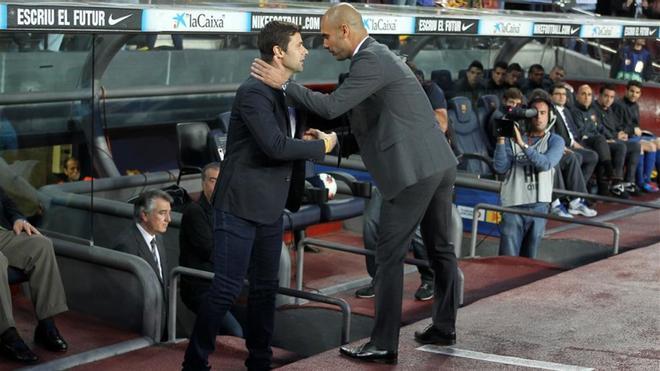 Mauricio Pochettino was perhaps enduring the best moment of his career in 2018 with Tottenham Hotspur as he established the North London club amongst the elite teams in the Premier League.
Pochettino arrived at Spurs in 2015 after they had finished outside of the Champions League places. Aided by Daniel Levy, Spurs returned to Europe's main cup competition the following season.
At the end of the 2018/19 season, Pochettino had the chance to become the first manager in Spurs history to win the Champions League, the Cup Winners Cup and the UEFA Cup (Europa League).
However, Tottenham lost 2-0 to Liverpool in the final to bring an end to an incredible run in the competition.
Valverde was 'on the brink'
During this time, Barça had suffered a humiliating defeat at the hands of Roma and serious questions were asked of Ernesto Valverde. Pochettino was one of the names linked with taking over at the Camp Nou but the Argentine quickly poured cold water on those rumours.
"I'll go back and work on my farm in Argentine before I coach Barça," joked Pochettino. Whilst that comment pleased Espanyol supporters, it had the opposite impact with the Barça fan base and management. In 2020, Eric Abidal and Ramon Planes said Pochettino was never their first choice. Although in 2018, it might not have been so clear.
Backwards step
Now Pochettino has admitted, in an interview with 'El Pais', that he regrets his choice and words about the Barça job and you never know what could happen in the future.
"You have to explain it properly. I was in Barcelona that year and I bumped into Bartomeu at a bar. We spoke with each other for five minutes because our children go to the same school."
"This sent the rumour mill into overdrive because there were other teams interested in us. And when they asked me about it (Barça), I wanted to end that rumour immediately. But I didn't want to disrespect Barcelona."
"I could have said things differently. Espanyol is where I made my name but I'm not arrogant and I didn't like making the comment I did. Maybe now I wouldn't have done that because you never know what could happen in the future," concluded Pochettino.