Ousmane Dembele: I'm not feeling the pressure
The French forward says he's not here to substitute Neymar
He was happy to play alongside Messi and Suarez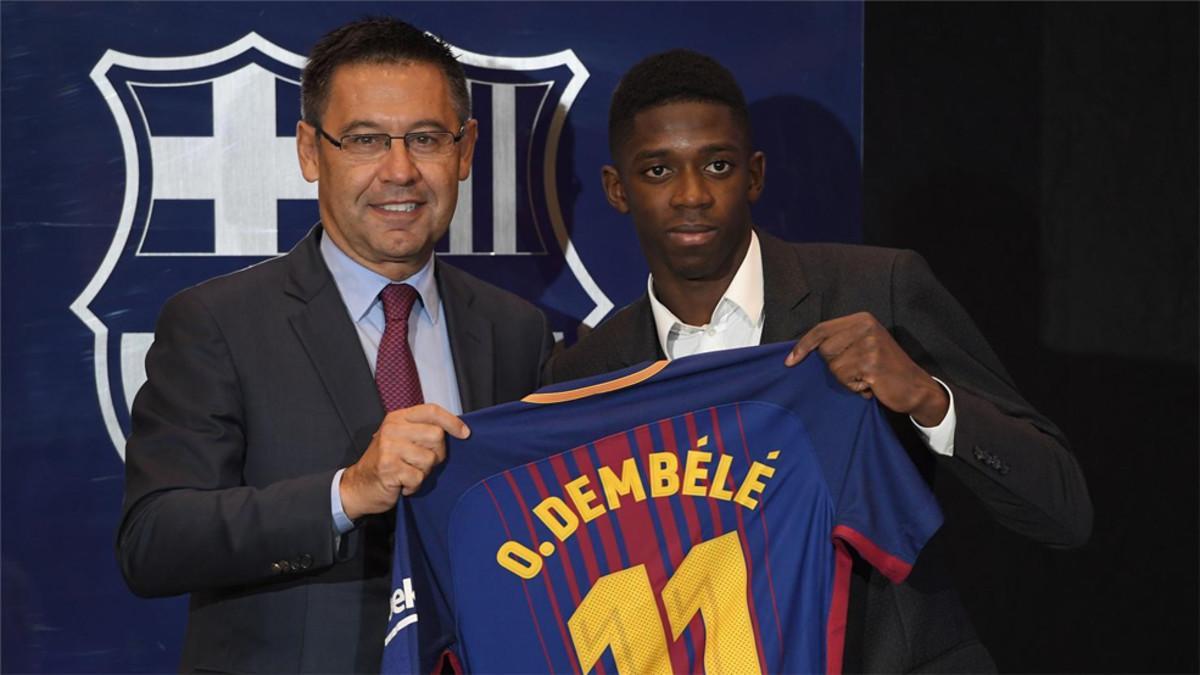 Ousmane Dembele appeared very happy to start his new adventure with Barcelona.
Speaking at a press conference after being presented to Barcelona fans, Dembele said: "One of my dreams has come true, to play at Barcelona. i'm very happy to be here, my objective is fit in to the team well, win as many titles as possible and fit into the club.
"I'm very happy to play at the best club in the world and with the best players in the world. learn from the best players in the world like Suarez and Messi.
Since I was eight years old I watched Barca games and it became a dream, I watched their games, how they played, they won many titles, Champions Leagues, leagues, something I liked a lot."
He is the club's record signing at a potential 147m euros.
"[I feel] no pressure, no nerves. It's the transfer market going a bit crazy. But I'm here to do my work well on the pitch and help the team," Dembele added.
"I don't feel pressure from these numbers, in fact more than pressure it's a pleasure to be here."
"There's a big difference between Neymar and me. Neymar is one of the best players in the world, I am very young. I'm improving day to day, trying to improve and to grow.
"I'm not here to replace Neymar. They needed a player in this position, they called me and I will give everything for this club. I'm 20, I have a lot to learn and that's why I'm at this big club.
"It's an honour and a pleasure to play in a team with Lionel Messi, I want to learn from him. He's a great player, the best player in the history of football and I'm happy to grow in this team."