Odegaard reveals that Barça tried to sign him before he joined Madrid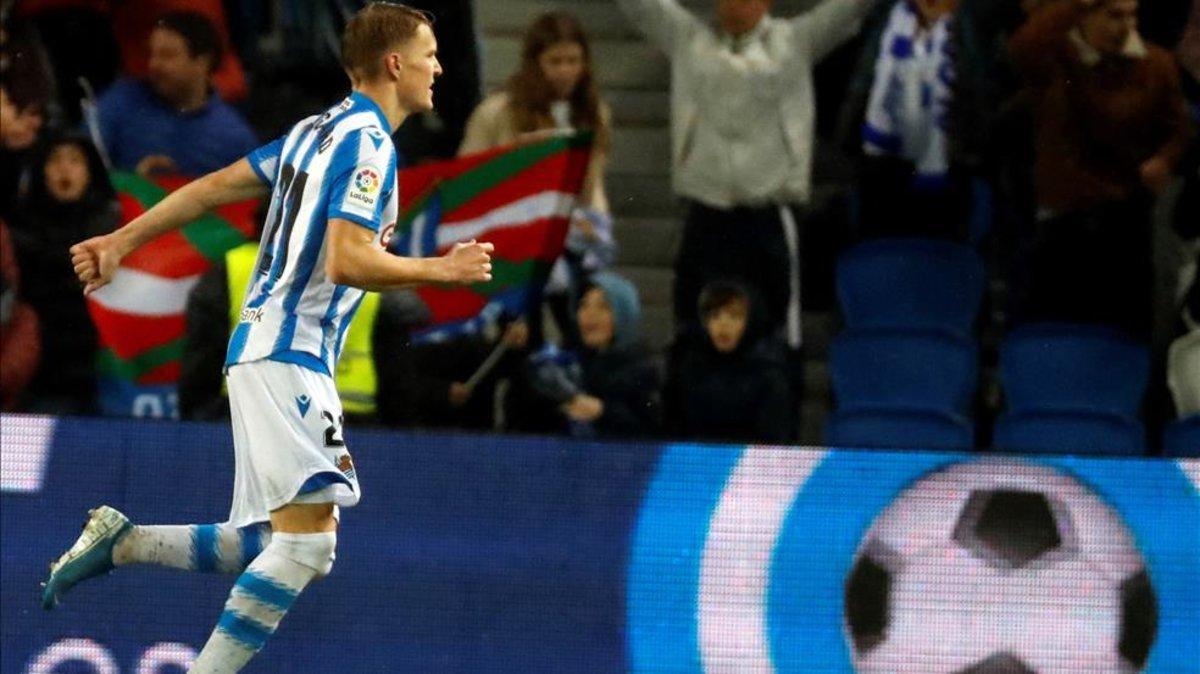 The Norwegian, on loan at Real Sociedad from Real Madrid, admits he could have ended up at the Camp Nou instead
Real Madrid midfielder Martin Odegaard, on loan at Real Sociedad this season, will face off against FC Barcelona at the 'new' Anoeta on Saturday. The popular youngster gave an interview to 'Noticias de Gipuzkoa' where he revealed that Barça actually tried to sign him.
"A lot of teams called my father and I travelled there (to Barcelona) once, but it didn't work out," admitted the Norwegian.
Odegaard admitted that his style of play would have been a good fit at Barça. "Maybe, although I believe that Madrid also want to win and play attacking football, but I don't know. I like Spanish football because all of the teams play well."
He's particularly looking forward to coming up against Lionel Messi. "Cristiano and he are the best players so it's special to play against them. Of course I like his style. Alongside Cristiano he's the best player and I could learn a lot watching him do things. But he's on another level and I don't want to compare my style of play or anything with him! But, yeah, he's incredible."
Odegaard says it'll be a "special match" when his current side take on Barça. "They are playing really well now but I think we can beat the best teams around. Against Madrid and Atletico we played well. It'll be special. We want to play well and cause them problems."
While La Real are enjoying a fine start to the season themselves, Odegaard doesn't believe they are outsiders for the LaLiga title. For now the focus is on trying to pull away from a very congested group fighting it out for the European places. "From Sevilla to Valencia, there are many teams who are five points apart. Sevilla, Valencia, Athletic, etc."