Neymar puts Florentino Perez and Zinedine Zidane head to head
The coach and president disagree about the Brazilian forward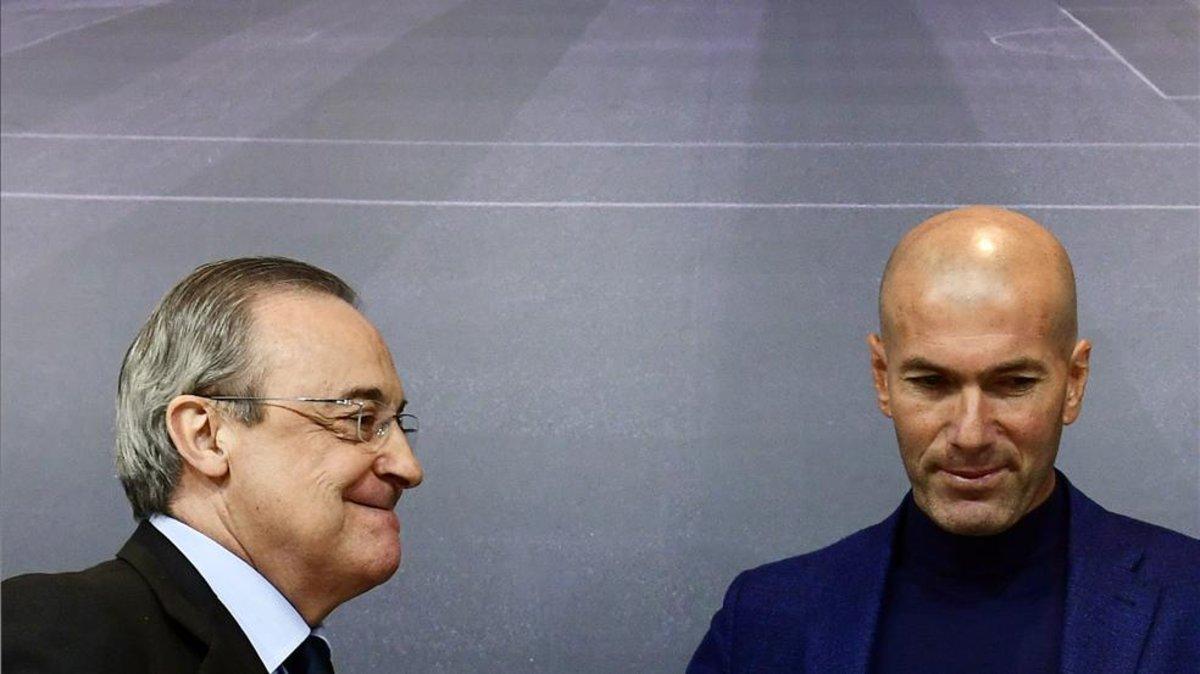 Florentino Perez, Real Madrid president, is obsessed with the idea of Neymar Junior, a player he believes can fill the media and marketing gap left by Cristiano Ronaldo a year ago.
The PSG No 10 has caused tensions to rise within Real Madrid between the president and coach Zinedine Zidane. If the Gareth Bale crisis was not enough, Neymar is ratcheting up the stress level.
Perez knows Neymar's situation in Paris is unsustainable and PSG will have to sell the player. Selling him to Madrid would be the lesser evil for PSG - who are still not on great terms with Barcelona.
This summer is now or never for Madrid. If Neymar had to stay in Paris he would, in the summer of 2020, through FIFA's compensation system, end up at Barca.
Florentino has explained the situation to Zidane but has only encountered a firm 'no' from the coach, who is obsessed with signing Manchester United's Paul Pogba, a player Perez doesn't want.
Zidane believes in Eden Hazard to lead the new project, so much so that Vinicius Junior will have to swap flanks. For Zizou there is no place for Neymar in his tactical system. It's purely a sporting thing.
Florentino, though, believes in other criteria. He wants a new galactico, a seizmic transfer, a marketing man.