Monreal: "We all know what Messi is capable of but no one can stop him"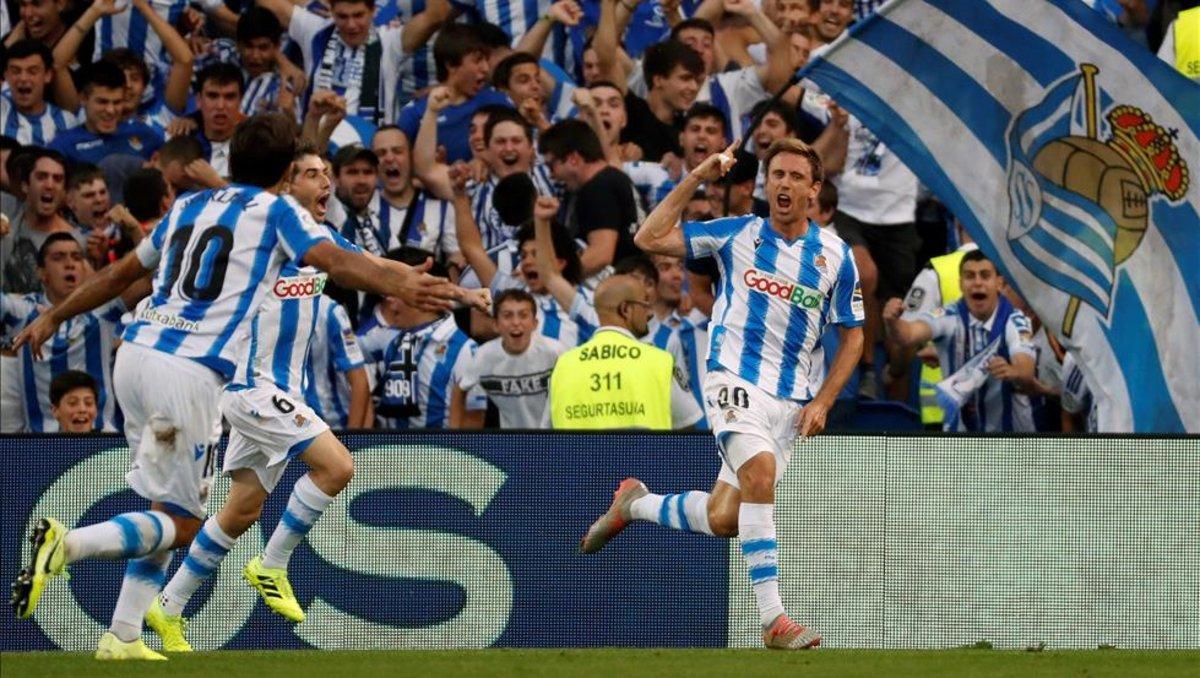 The experienced defender was speaking ahead of the upcoming match at Anoeta between Real Sociedad and Barça
Real Sociedad defender, Nacho Monreal, has been speaking ahead of their match against FC Barcelona at the 'new' Anoeta. He pointed out the threat Lionel Messi always carries.
Monreal has faced Messi on various occasions and the six-time Ballon d'Or winner is the toughest opponent around. "We all know what he is capable of but no one can stop him. He's the best in the world. You can't let him think or do what he wants. But it's one thing to say it and another to put it into practice."
"When I see him out on a football pitch you can't help but enjoy watching him. He's so talented and when he's got the ball at his feet, you can't switch off because he thinks so quickly. You're always one second behind him," added Monreal.
The full back joined La Real in the summer and hopes his side can make it difficult for Barça once again. "Barcelona have historically suffered against Real Sociedad and I hope it'll be the same this year. We're going to make it difficult for Barça and our idea is to take the game to them, not let them get on the ball. It'll be complicated and, even though we are playing at home, we are facing one of the best teams in the world."