Messi to Neymar: "You want to be the Ballon d'Or? I'll make you Ballon d'Or"
The Argentinian tried to convince Neymar to stay at Barcelona right up to the last minute
He promised he would do everything he could on the pitch to make Neymar Ballon d'Or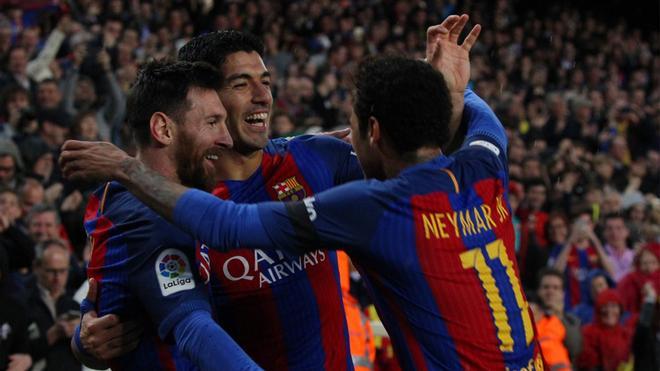 As Sport reported, Messi and Luis Suárez met with Neymar on the night of 21 July at the Sheraton Parsippany Hotel in New Jersey, the night before Barça played Juventus in the International Champions Cup.
However, little has been reported about what the players, the famous trident, talked about. Suárez, Messi and Neymar talked and the first two tried to convince the Brazilian to stay at Barça and reject the move to PSG. They didn't know that, as they spoke, the deal was done and there was no going back.
Leo Messi tried everything he could. Messi, who stopped being obsessed by personal awards years ago and is now only interested in winning titles with Barça, offered to help Neymar become Ballon d'Or winner; "What do you want? You want to be the Ballon d'Or? I'll make you Ballon d'Or," he told Neymar, who is obsessed with the idea of being named the best player in the world. Messi would do everything he could to help Neymar achieve his goal.
The following day, Messi backed up his words with a game solely dedicated to making Neymar shine. They were never apart from the time of the warm up and the Argentinian even let Neymar take the first free kick at goal – he hit the wall. But it wasn't just that, Messi was constantly looking for the Brazilian, playing closer to him than he usually does. And it worked, Neymar scored both goals in a 2-1 win.
But this is now just another anecdote. Neymar is now a PSG footballer and despite Messi's generosity, the Brazilian preferred to accept Qatari money than the challenge of being Ballon d'Or alongside Messi. He would have given the Brazilian everything on the pitch but not even that could convince Neymar. Now if he wants to be Ballon d'Or, he'll have to fight Messi for it