Marc Casadó: When I was a kid I used to look up to Xavi; now I look up to Busquets, a brilliant player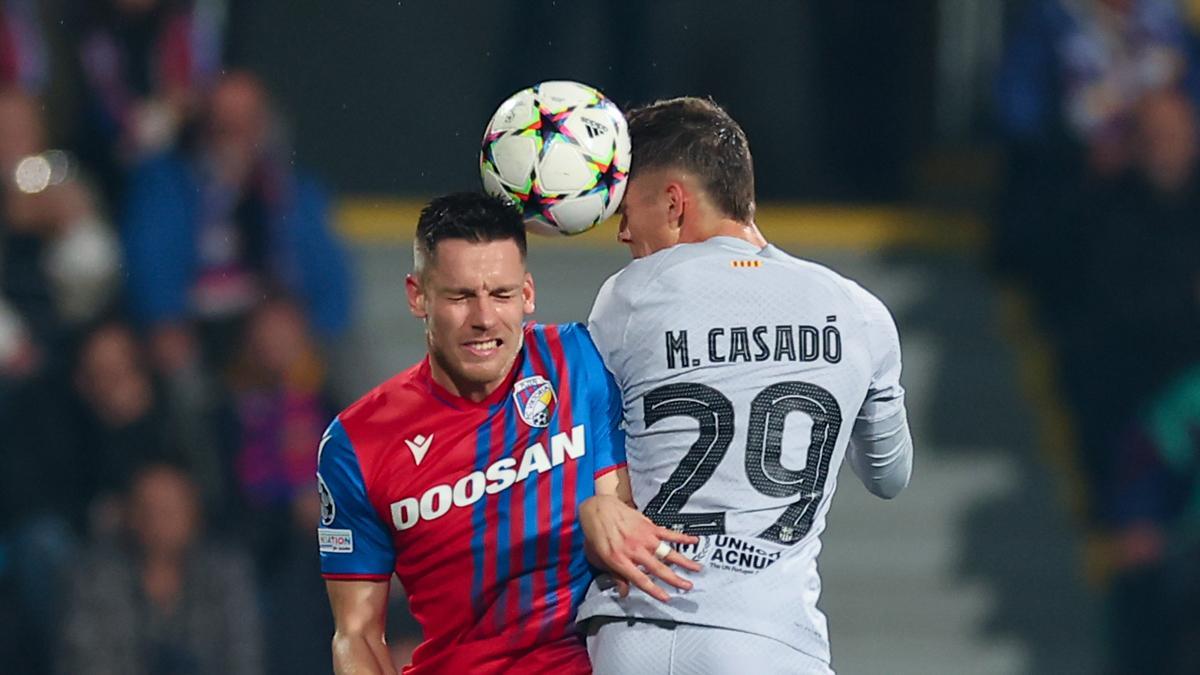 The youth player made his official debut with the FC Barcelona first team on Tuesday.
Rookie Marc Casadó said he was "happy" to play his first official match for FC Barcelona, who beat Viktoria Plzen on Tuesday in the sixth and final match of the Champions League 2022-23 group stage.
Casadó, speaking to Barça TV, said that "the dream I've had since I was a child has come true. And what's more, with a victory. It wasn't easy to win here".
The midfielder emphasized that "now we have to keep working because there are many competitions left and we have to go all out".
When asked about his role models, Casadó didn't hesitate. "When I was a kid I used to look up to Xavi, his style of play. That's just how it was. Now I look at Busquets, at the things he does and how he does them because he's a brilliant player".
On the match, he commented that he felt "comfortable" because "Xavi gave me confidence. He told me to be fierce defensively and to concentrate on what I had to do".