Luis Suárez reveals the secrets behind his friendship with Messi and Neymar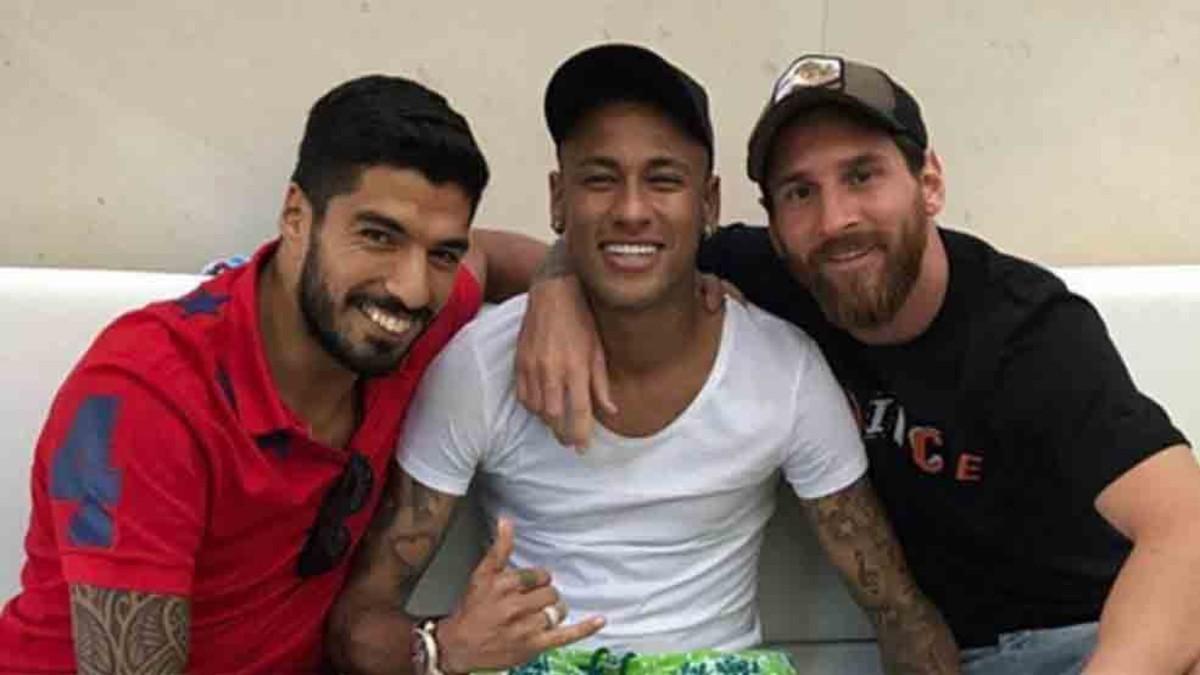 Suarez says his friendship with Messi and Neymar goes beyond just what we see on the football pitch
Barcelona's Uruguayan striker, Luis Suarez, has revealed some of the secrets behind his strong friendship with Lionel Messi and former teammate Neymar, now at PSG. Ahead of the World Cup in Russia starting, Suarez conducted an interview with 'Kicker' magazine in which they analyse different aspects of his relationship with Messi and Neymar and, in particular, their time together at Barcelona.
"Leo is my teammate and friend, a good person and a great father to a family," commented Suarez when quizzed on Messi's personality. "I don't see in him the same Messi everybody else does. However, on the pitch there are also moments in which I realise what a great footballer he is and the incredible things he does," added the Uruguayan.
Luis Suarez is grateful to Messi for the help he provides away from the pitch too. "We aren't only footballers. We're also parents, we have similar habits and almost the same age. We enjoy having fun, drinking mate, eating together. It's a wonderful relationship and over time we've gained each other's trust," said Suarez, who denied the common belief that in football it's difficult to find true friends. "There are lots of egos in a team but that's never been the case with us. He's shown that over the years."
NEYMAR'S DEPARTURE
Luis Suarez didn't only have words to say about Messi but also Neymar, the third member of Barcelona's previous MSN trio. "We spoke with him, Messi and I, because Neymar asked for our opinion," in relation to the Brazilian's move to PSG. "He had doubts. He was here for a long time and had everything he needed here. I don't think it was because of the money: he has other objectives he wants to achieve at PSG," added Suarez.
"One with Uruguay, one with Argentina and the other with Brazil. Everyone said we wouldn't work as an attacking trio but it did. It worked because we have a lot of respect for Messi, the best player in the world. But also for Neymar's talent, who was a candidate for the Balon d'Or. I was satisfied with my role, finding space on the pitch, knowing that I needed to perform well in order to get more opportunities. In fact, we even took turns when it came to taking a penalty. Gerard Pique said he'd never seen anything like that at this level," Suarez revealed about the MSN's mutual respect and friendship.