Lionel Messi meets Vicente Moreno again after first leg row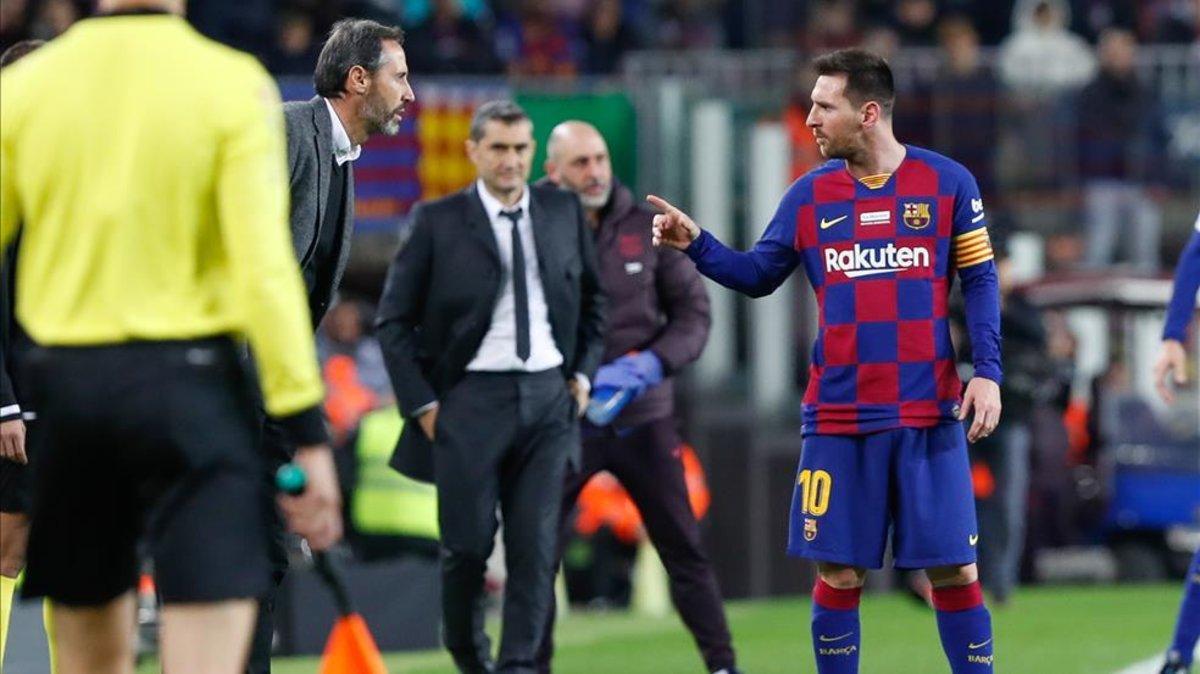 The Argentine told the Mallorca boss that Barca would hit seven in
It's not good to make Lionel Messi mad and less so if he can take it out on you on the pitch. Vicente Moreno, Mallorca's coach, knows it.
After 36 minutes of the clash at Camp Nou on December 7, he rowed with Messi after a foul. "Why not, he's a player like everyone else," said Moreno. "He thought he had been fouled, I didn't think so, I told the ref, he turned around and we had a chat.
"Afterwards my players said to me that perhaps I was to blame for the defeat! Because I'd made Leo Messi angry and he scored three goals against us. In the tunnel at half-time, he said to me: 'We're going to score seven against you.' And he was saying the same to Luis Suarez. They didn't score that many but he was angry... But have to say, it's all good, he's the best player in the world, he's a genius, looks at the character he has, the desire to win, that rage he generated... what happened highlights the importance of him."
In the end, the game finished 5-2 and Messi scored a hat-trick.
"I won't argue with him again, it didn't go well for me," Moreno told Onda Cero this week. "We'll enjoy him, suffer him too. When he wants he makes the difference."