Laporta: We went from being dead to being in intensive care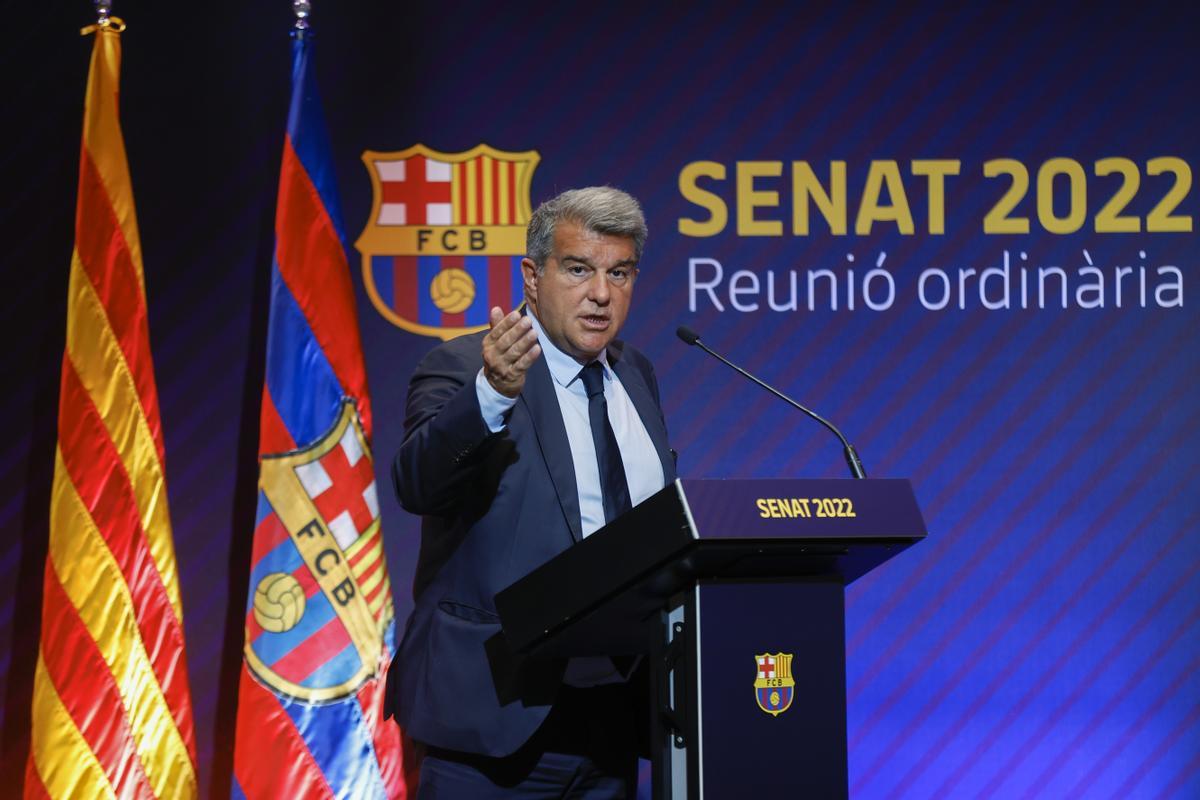 The president believes activating the financial levers could help Barcelona out of the hospital entirely
Barcelona president Joan Laporta told the club's thousand longest serving members the situation they are going through on Wednesday.
Laporta reminded them they would have seen Barça go through all kinds of situations and explained that on June 16 there would be a vote where they can activate the famous financial levers to help the club rise out of their hole.
"It's the key to recover economic and sporting normality," said Laporta. "We found ourselves in a very delicate situation when we arrived. We had gone three weeks without paying what we needed to, creditors wanted 200m that Barcelona did not have. We could not pay the salaries. We were dead.
"We restructured the debt, we controlled the bills, we reduced the sporting salary a bit but not enough yet, we found new income and sponsors. We went from being dead to being in intensive care."
Eduard Romeu, the economic vice president, explained there are offers of over 200m euros for the club's BLM (Licensing and Merchandise) but they want more so aren't accepting any yet.
He also spoke of the TV rights sale, the lever which could be activated before June 30. He explained why he wanted permission to sell 25 per cent of the rights and nor more. "With a higher figure we'd put ourselves at risk in later budgets. It's about not trying to mortgage the future."