Jordi Alba on being benched at Barcelona and his future
The player wants to continue at the club and said he will not ask for explanations for what happened
Alba has been at Barcelona for five years and has no plans to leave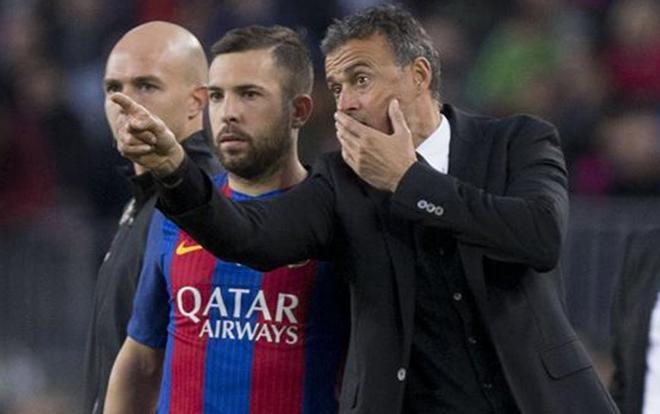 Jordi Alba wants to stay at Barcelona. He has no doubt. Despiten not being a fixture in Luis Enrique's side towards the end of the season like he is used to being, the left back put to bed the rumours about him leaving that have sprung up in recent weeks.
"I have a contract. My hope has always been to play here, my intention is to stay for many more years. It's my home and the club where I started. I have been here for five years giving my all and while it's like this I will stay here," he said after helping the team beat Espanyol 3-0.
"A player always wants to play as much as possible. This season I haven't played all the minutes I would have liked to but I'm not going to ask for explanations. It's clear I'd like to play more but now I'm getting minutes."
Alba was questioned about if he thought about leaving when he was benched. "It's clear that everything goes through your head when you are in a situation like that and for me it was new. I'm not used to it but it helped me mature and evaluate things more. The change of system had an influence but these are the coach's decisions. Whether I like it more or less, I have to accept it."