Joan Laporta: I hope to celebrate the LaLiga title at Luz de Gas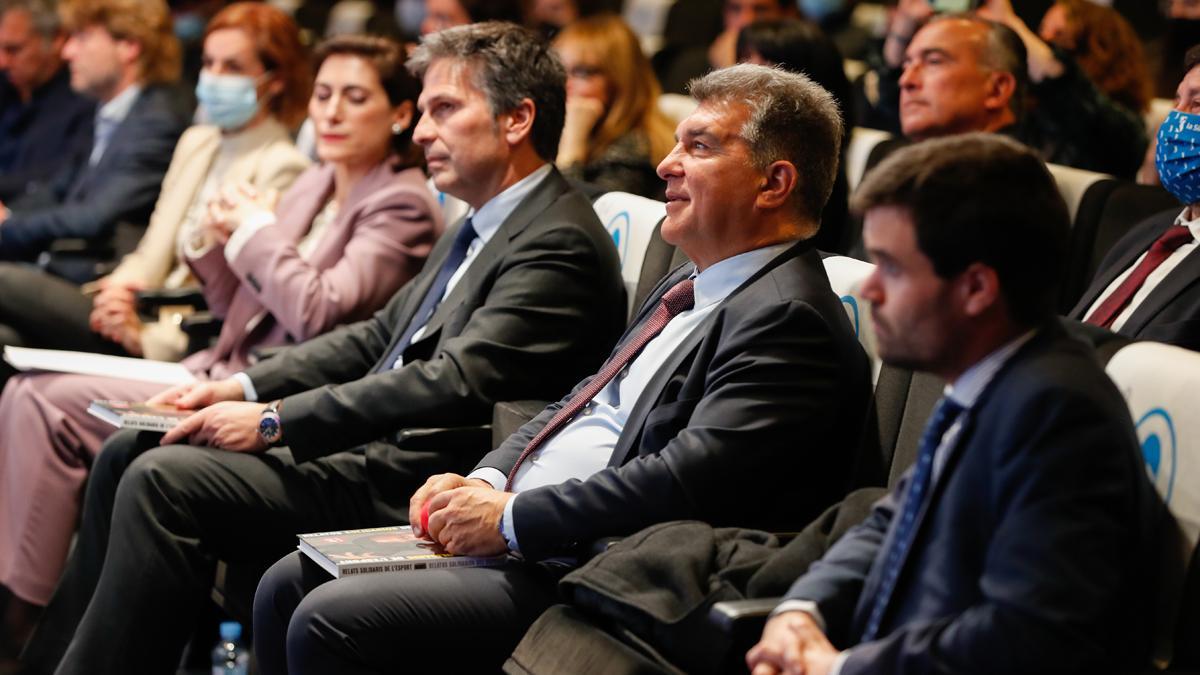 The Barça president admitted he's a little bit obsessed with the league
Joan Laporta was one of the protagonists at the launch of the book 'Relats solidaris de l'Esport' in Barcelona on Tuesday, along with Ansu Fati.
"Thank you to all the entities that make it possible to celebrate another year of the Relats solidaris de l'Esport," Laporta said in his speech.
"I liked the B-Sides concert and the Luz de Gas concert, I hope to go there to celebrate LaLiga. We love your smile (about Ansu). You help us make Barça more than just a club.
"The first time we sponsored the project, we also won LaLiga. You'll forgive me, I'm a bit obsessed with LaLiga."
'Relats solidaris de l'Esport' is celebrating its 17th edition. It is a non-profit project created and promoted by a group of sports journalists who try to help disadvantaged sectors or those who need help through charitable entities.
The beneficiary entity is Papallupas, an association created in 2000 that works with medical personnel in the hospital setting with the aim of improving the emotional state of pediatric and adult patients, family members and health personnel through humour.