Ilaix Moriba renounces the Spanish national team to play for Guinea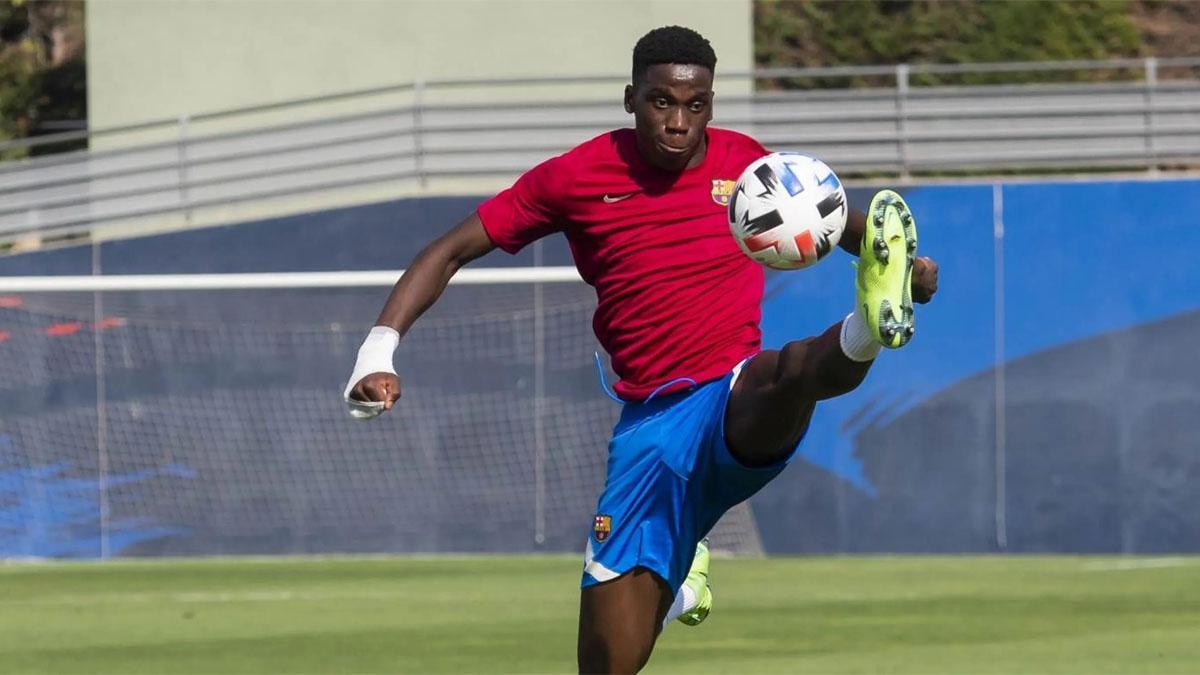 The midfielder is having a very interesting summer, to say the least
A surprise piece of news. Ilaix Moriba has given up on the Spanish national team and will play for the country of his birth, the Republic of Guinea. Per AS his father has met with representatives from the country and they took that decision. Ilaix, born in Conakry on Jan 19, 2003, arrived in Spain as a kid and acquired Spanish nationality.
Born to a Liberian father and a Guinean mother, he had been expected to play for Spain, possibly even as soon as this season, given he featured for Barca last season and Luis Enrique might have given him a chance.
Immersed in a battle with Barca - he won't accept the club's renewal offers - now this news comes as a new surprise.
Guinea are 76th in the FIFA rankings and have never won anything in their history. He will become his country's star player. He could be called up for the games against Morocco and Guinea Bissau in World Cup qualifying.