How Yerry Mina's Colombia display went down at Barcelona
The defender was in good form in his country's win over Poland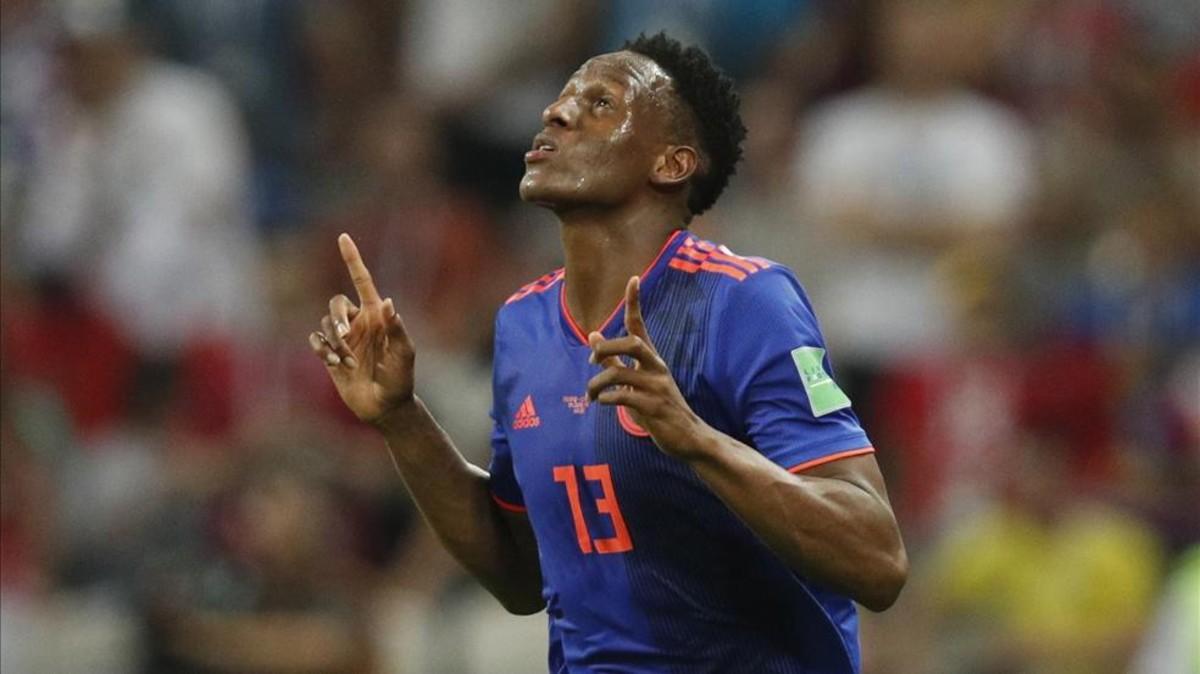 Yerry Mina's impressive performance against Poland, with a goal included, has not substantially changed the opinion Barcelona have on the Colombian defender, but it has led to optimism at the club, who hope to sell him for more than 20 million euros.
It's been an open secret for a few weeks that the club will push Mina out the door this summer. They claim it's due to a technicality (the arrival of the Arthur and the delay in Philippe Coutinho getting Spanish nationality oblige them to free up a non-EU place in the squad) when the reality is that they aren't 100 percent convinced by him.
Barça feel he's a centre-back who doesn't quite fit in with their style of play, with Ernesto Valverde leading that argument -- he's made it clear he doesn't count on Mina.
However, there's internal hope that his display on Sunday against Poland in Russia, despite not changing the club's plans, will add to his value, with a number of clubs interested in signing him.
Therefore, success at the World Cup for Mina will not earn him a repreive at Camp Nou, but the opposite: it could accelerate a move away.