How Messi is remembered in Rosario ahead of wedding to Antonella in hometown
People in Messi's hometown never doubted he would wed there
Leo lived there until 2001 before moving to Barcelona for his career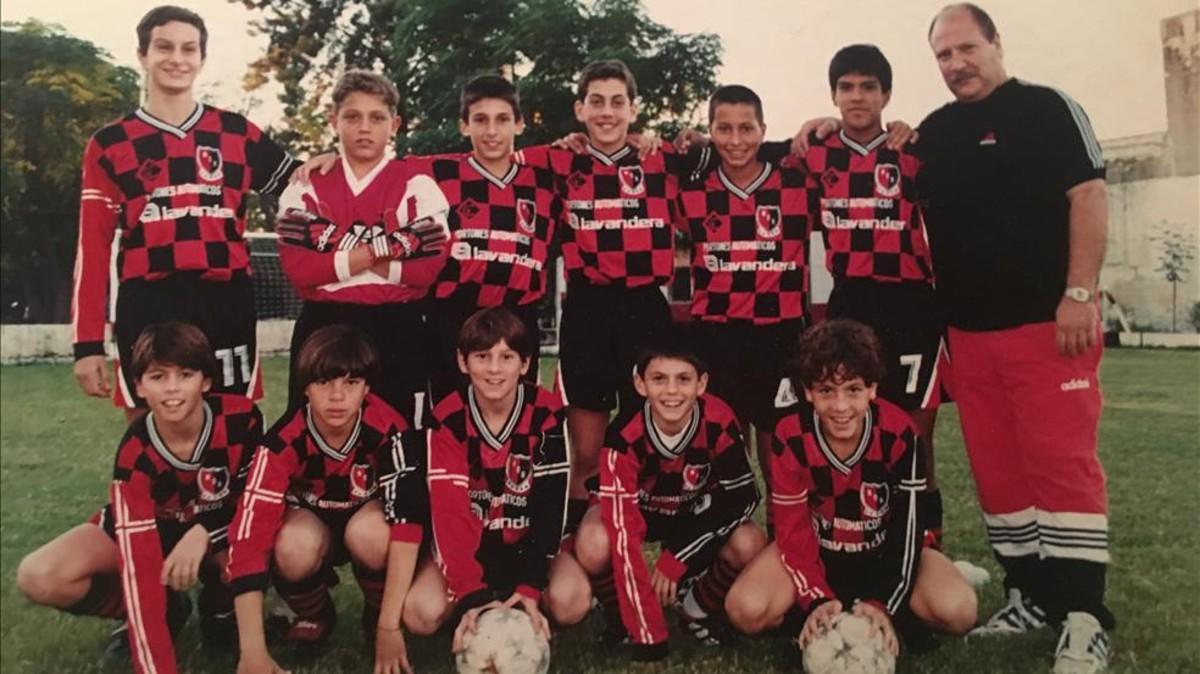 It's been 16 years since Lionel Messi left Rosario to begin his career with Barcelona. But the time which has passed since has not altered the Argentine star's love for his friends, his neighbourhood or his city.
The neighbourhood of Las Heras, in the south of Rosario, remains unchanged. There, on June 24, 1987, Lionel Andres Messi Cuccittini, the best player in the world, a Newell's Old Boyd fan, was born. His house on the street Lavalleja (525) has hardly been modified. Its has two more garages and a third entrance on the corner with the street Ayacucho. And for a number of years now, the street has been paved.
"Leo lives in Barcelona, but it's as if he never left. He always returns to the neighbourhood. That's why it was never in doubt that he would marry in Rosario. He and Antonella are very unassuming," SPORT are told by Carla Lysiac, a former classmate of Messi's at the General Las Heras school and a neighbour. The last time she saw him she asked for a signed Newell's shirt and he sorted that for her without problems.
Neighbours and former classmates are all proud that the Barça No.10 lived there. "I always remember him kicking the ball around. We used to go out and look for each other and all gather outside at the Regimiento Patricios," Carla adds.
Friends of Messi always expect him in the summer and at Christmas. One of those is Diego Vallejos, a former classmate and close friend of the 30-year-old. "It doesn't seem strange to me that he's coming here to get married because he was always the same, he's a normal person and wants to be close to his family and friends," says La Pulga's friend Vallejos, who spent many hours with him as a kid.
"Messi was a little, just a kid, but he didn't care. He would take them all on, even the biggest [kids]. And he'd go around them like they were posts," says Ramo Gallino, a neighbour who was friends with Jorge Messi.
SCHOOL
At the school Messi attended he is also remembered affectionately. One of the walls has a mural of him and is the pride of the teachers and children that go to the school. The mural was done by Brazilian artist Paulo Cosentino. Messi has donated a lot of materials to the school, too.
"As a kid, Leo was very shy. But he gave us a big surprise a few years ago when he returned to the school," says Andrea Sosa, one of his teachers in Rosario. "The day he turned up was a magical surprise. It was very emotional for all of us because we knew he was a huge success at Barcelona. And he agreed to go on the stage to tell the kids how important it was to study. That was the last time we saw him."
His friends from the famous 'Generation of '87' team at Newell's organised a barbecue last December and managed to get together many of that legendary side. The organiser was one of Messi's best friends from the team, Lucas Leguizamon. And at that barbecue, the anecdotes and laughs went on until the early hours.