Griezmann's camp to meet with Barça to discuss forward's situation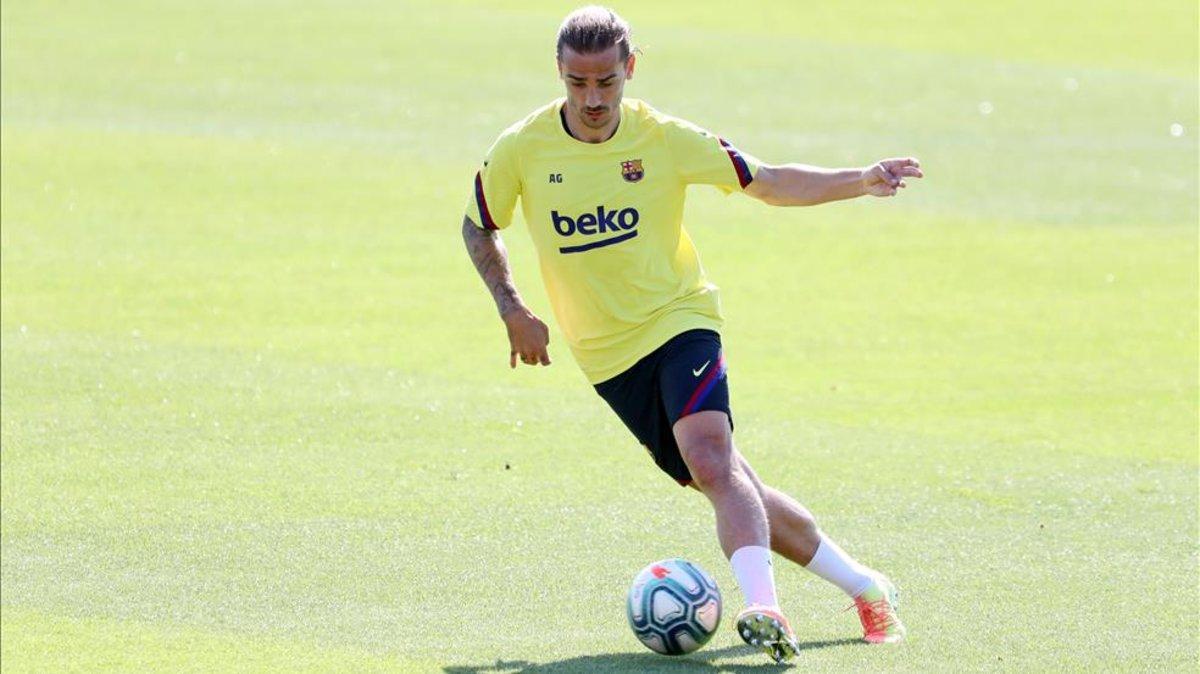 Antoine's sister, Maud, hopes to hold talks with Bartomeu as soon as possible
Antoine Griezmann doesn't eat at Lionel Messi's table but he will try to eat at Josep Maria Bartomeu's. Not personally, but his sister and agent, Maud, has asked Barcelona for an imminent meeting to analyse the French forward's situation. Griezmann wants to know the club's intentions first hand.
The player's camp want to know act quickly to avoid the situation becoming worse after Quique Setien left the former Atletico Madrid man on the bench for three of the last four games.
In principle, he wants to clear up the reasons for losing his place in the team and learn the club's future plans for him. However, the meeting could also be about an exit this summer, a posture which initially was not in his plans.
THE FUTURE
Griezmann's camp wants to transmit Antoine's feelings to them. Griezmann is aware that his adaption has been more complicated than expected but, according to sources close to the player, he's not about to chuck in the towel.
That doesn't remove his disappointment with Setien. His sister will translate the player's unhappiness to Barça. Griezmann believes sacrificing him -- by taking him off or leaving him on the bench -- is the easy option, given he doesn't have the hierarchy of other players at the club.
In the middle of so much noise, Griezmann's asked those close to him to remain discrete and not offer their opinions in public because it also affects his image negatively. His dad and brother deleted social media posts criticising Setien. To reduce tension, Griezmann later shared an image in which he was smiling during training.
The forward is pending his own meeting with Setien. "I understand he could feel bad and I will speak with him, but I will not apologise," said the coach. Said chat has not yet happened as far as anyone is aware.
With Barça's La Liga title hopes hanging by a thread and the Champions League the big dream, Griezmann knows a goal could change everything.
That's how the season has gone, with highs and lows and streaks. And he wants to take advantage of the opportunities he gets and become the third piece of the trident with Messi and Suarez. He wants to feel important again. Later, there will be time for the debate on what table he eats at.