Gavi's reaction to Real Madrid's 4-2 defeat at Girona goes viral
The Barcelona midfielder posted the video after the full time whistle at Montilivi
FC Barcelona midfielder Gavi has posted an image on his personal Instagram profile that has already gone viral. He can be seen smiling, boarding a plane, along with two smiley emoticons.
The Sevillian, who is one of the most important players on Xavi Hernandez's team, shared it just after Girona's victory over Real Madrid at Montilivi -- a victory that leaves Barça just a stone's throw away from the title.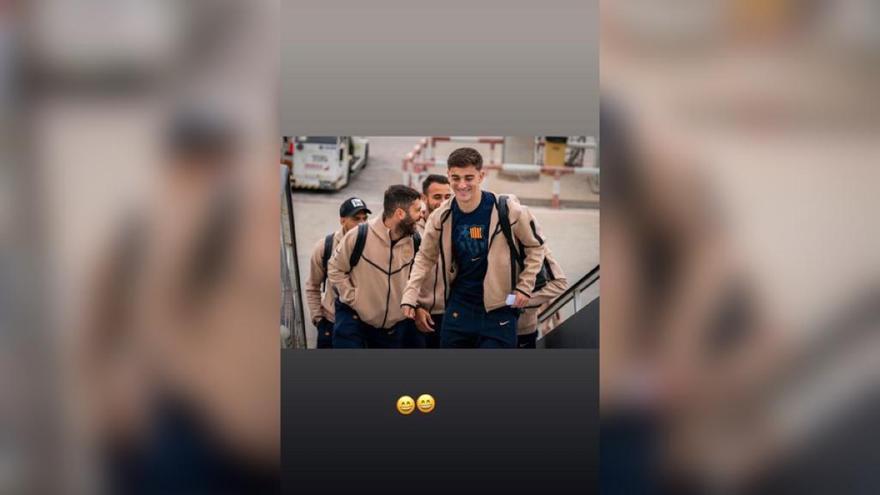 The academy player could win his first LaLiga title after winning the Spanish Super Cup just three months ago at the age of 18. His reaction on social media has gone viral.