Gavi after Barça beat Sevilla: We deserved the win from beginning to end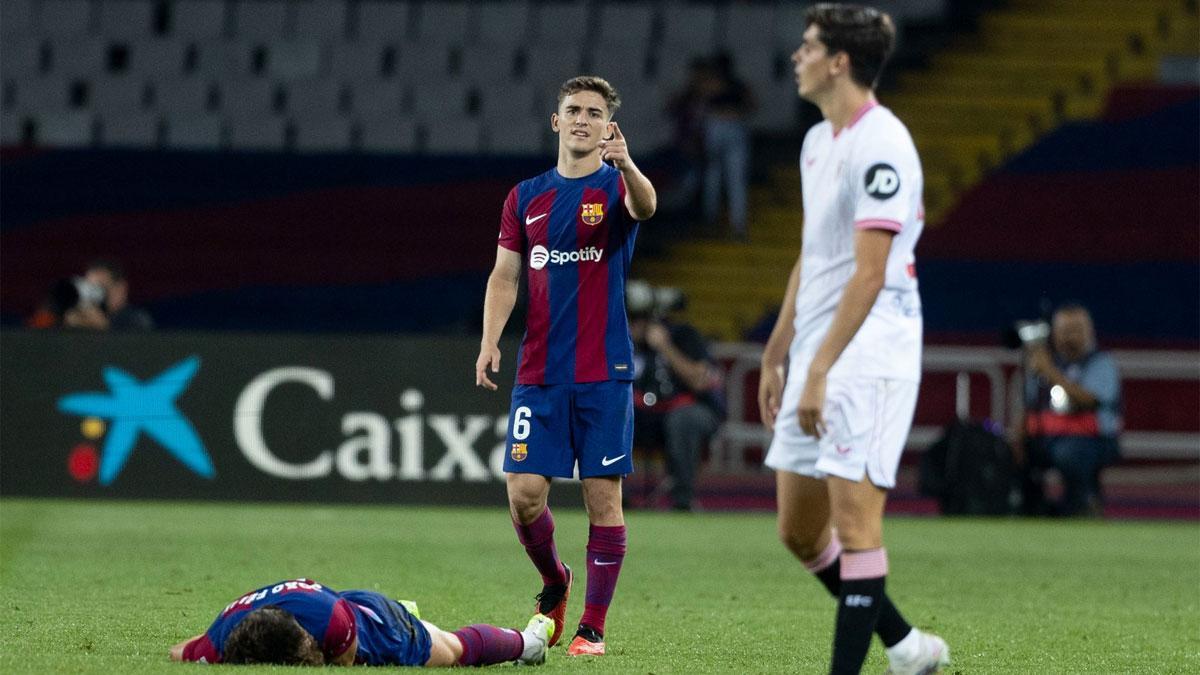 The midfielder was one of Barcelona's best players as they won 1-0 on Friday
Gavi starred in Barcelona's narrow victory against Sevilla (1-0), with the young midfielder saying that the Blaugrana did more than enough to resolve the match earlier, without relying on Sergio Ramos' own goal.
"It's an important win and one that we deserved from start to finish," said Gavi, who still lamented the draw three days ago against Mallorca at Son Moix.
"Against Mallorca, we also had many chances, which we didn't take, hence the draw. We were frustrated because we could have won.
"Today, in the first half, we had many chances that, if converted, would have given us some calm. We lacked accuracy again, but the important thing is that we secured the victory."
The Spain international explained the conversations he had with Xavi throughout the match and expressed his gratitude for Xavi's confidence.
Gavi has become an extension of the coach on the field: "Xavi keeps conveying tactics to me. He tells me how he sees me and my teammates so that we can adjust our positions and the game. I appreciate that he always counts on me."