Frenkie de Jong, the boss in the engine room
The Dutchman recovered the most balls and helped out in defence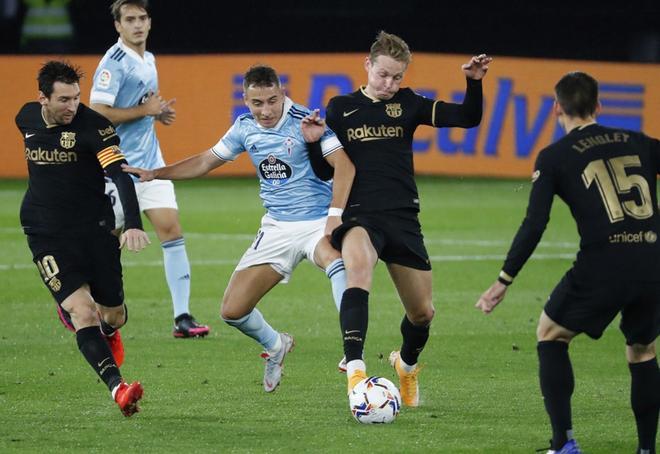 Frenkie de Jong shone against Celta, for two reasons. One, ball recoveries, and two, conduction of the play, against the enemy press. In the double pivot position, on the left side, De Jong is very comfortable alongside Sergio Busquets. They don't upset each other, they complement each other.
We will see De Jong later have more depth, more presence in attack, but for now that is not what Koeman is asking of him, because he's got a lot of power there. The Barca coach wanted control and help to get the ball back, and that's what De Jong did.
With his habitual elegance in bringing the ball out, De Jong shone. With the outside of his right foot after half an hour he played a fine diagonal into space for Antoine Griezmann. If the Frenchman could have controlled it, he'd have been left one on one.
He had the tactical intelligence to help his tema-mates when they had the ball at their feet and if they lost it, he was the first to do the dirty work, closing the space and working hard.
With 10 men, he moved further to the left, to help Pedri. Koeman didn't take him or Busquets off. With Celta trying to get back into the game, his calm was crucial.