Filipe Luis: I'm a fan of Gerard Pique, he says what he wants
Filipe Luis says he wishes more footballers were like Pique and Arbeloa
He admits that the only way to stop Leo Messi is fouling him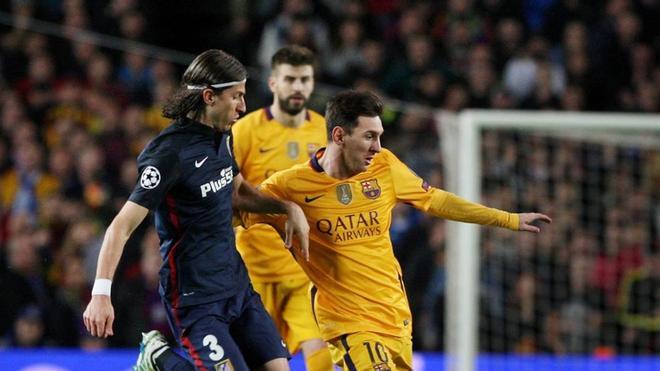 Atletico Madrid defender Filipe Luis hailed Barcelona duo Leo Messi and Gerard Pique ahead of the game against them on Saturday at the Wanda Metropolitano.
In an interview with El Mundo, Filipe Luis said: "I'm a fan of Pique although sometimes I don't agree with what he says. But he dares to say it, like Arbeloa. They are people who aren't afraid to say what they think, who don't hide away afterwards. Well done to them, it's admirable and I wish more players were like them."
On Messi, he said: "Messi is so good he could win La Liga with a mediocre team - although that's not the case. But Barcelona have been on top in these years because of him. Because Barcelona are able to create constant internal controversies. It seems that they like that. But Messi is so good, soooo good, that he sustains them despite what's going on. When Messi or Cristiano Ronaldo score 50 goals people think it's because the defenders are bad, but when they're not there, nobody else scores so many goals - and we're the same defenders. It's difficult for everyone and easy for them, they're on another level."
Filipe says Messi needs to be stopped illegally. "It's impossible to stop Messi one on one without fouls," he said. "If Messi comes at me with the ball and I'm alone, without fouls or anything else untoward, I'd get the ball once in 20 times. You have to play with other weapons."