FC Barcelona are relaxed when it comes to Rakitic's future
The club would consider selling the midfielder for a huge sum of money, despite the player wanting to stay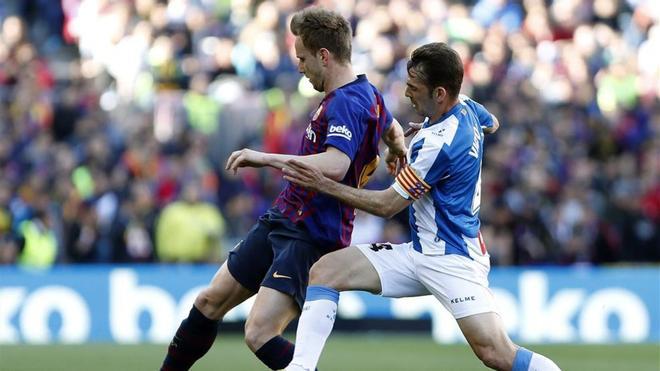 Ivan Rakitic is key when it comes to FC Barcelona's plans for next season. His future remains unknown but the player himself has already admitted that anything could happen between now and the 30th June.
The situation is complicated and both sides will need to find some middle ground. However Barça have decided they would sell the Croatian midfielder should a huge offer be placed on their desk.
Rakitic's performances have been fantastic and Ernesto Valverde doesn't want to lose him. However the future of the midfielder has remained unsure after Barça accepted a €90m offer for him from PSG last summer. As we all know, Rakitic rejected the move to stay at Barça.
SECRET MEETINGS
The sporting department at Barça have met with the player's agent on various occasions. The club have let Rakitic know he won't be getting a new contract and this has been interpreted as the club opening the door to his sale.
What is for certain is Barça won't offer the Croatian a pay rise and less so after he publicly asked for one on several occasions. In saying that, the club won't push him out of the door either. He's starter and a key member of the team but that could change if an interesting offer is presented to Barça.
Following the match against Espanyol, Rakitic said he would speak with the club at the end of the season. His intention is to sign a new deal but he's appeared open to discussing a potential move away if a fresh contract wasn't forthcoming. Barça know that there's interest in Rakitic from the Premier League and Inter Milan are willing to offer crazy money to lure him to Italy.
However despite the uncertainty, both sides are approaching things with calmness. As for Ernesto Valverde, he won't consider letting Rakitic leave. But the fact the club could cash in and later reinvest that money across the squad might get the coach on side. It's difficult, but it will be dealt with in the correct way.