EXCLUSIVE: Messi and Suarez's chat to convince Neymar to stay
His two best friends at Barcelona tried to intervene in the situation and convince him to stay
Messi and Suarez, it seems, have persuaded the Brazilian star to remain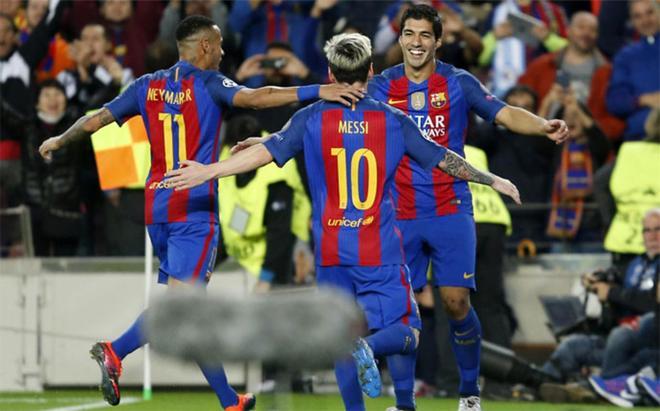 Barcelona's tour of the USA is being monopolised by the Neymar case, meaning the sporting side and even the social and commercial elements of the tour are falling into second place.
A situation which is worrying for the club. The club haven't just been able to ignore the speculation and watch Neymar sail off into PSG's arms.
After many meeting between Bartomeu, the directors on the trop, CEO Oscar Grau, Robert Fernandez and Albert Soler, the club have mobilised to try and revert a situation that seemed irredeemable 24 hours earlier - Neymar leaving.
The Brazilian has ignored the club's requests for him to make a public comment, to calm Barcelona fans. The prolonged silence and the movements of his father can be understood as a declaration of intent.
SPORT have learned that the people who have worked to convince Neymar to stay in the last few hours were Lionel Messi and Luis Suarez.
There was a long chat. On Saturday night at the Sheraton in New Jersey, where Barcelona were staying. His two strike partners met him for discuss the situation, two players whom he has strong friendships with and affinity for.
Worried about the situation they tried to make Neymar see that he could be at no better place than at Barcelona. They told him that now he can't leave because there is a lot more to win together in this sporting project.
It was a tough conversation which lasted more than an hour, and Neymar listened attentively to his team-mates, whom he admires and has a good relationship which stretches beyond the field of play.
They listened to the Brazilian's arguments, but they made him see the success of the team that lies ahead of they work together, fighting for new challenges.
This initiative from Barcelona's stars has at least worked to muddy the situation for him. "I'll stay," he told Messi and Suarez.
Now we have to wait and see if Neymar comes out publicly and confirms the good news he gave to the South American duo.