Exclusive: La Masia's best defender Eric Garcia set for Manchester City
The player's people have told Barça he won't renew his deal with the club
The centre-back is one of the most highly rated to come through in recent seasons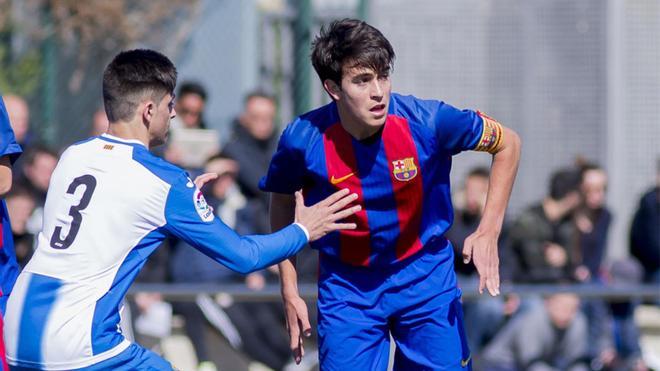 There's a big surprise at La Masia. SPORT can reveal that Manchester City are close to signing one of the stars of Barcelona's academy. Centre-back Eric Garcia played for Cadete A this season and was one of the club's biggest hopes for the future.
The player's representative met with Pep Segura on Thursday and communicated that he will not sign a renewal with Barça and that his future is instead in England.
Eric Garcia, 16, has a three-year deal waiting for him with Man City and will earn more than one million euros during that time. Without doubt, it's an offer which Barça are unable to compete with. Remember that the Premier League side cannot sign academy players from English clubs due to a ban, but they are able to sign players from other countries.
Barça have not taken the news well. Eric Garcia has been at the club since Pre-Benjamin and has always been one of those tipped to do well at Camp Nou. His strong points are his leadership, his ability to bring the ball out from the back and his presence at set plays despite not being the tallest defender. With this signing, City make up for some of their frustration at missing out on Pablo Moreno, Ansu Fati and Nico Gonzalez.