Barça and Inter met in Milan to discuss Arturo Vidal & Rakitic
The Italian club are keen to sign a midfielder from the Spanish champions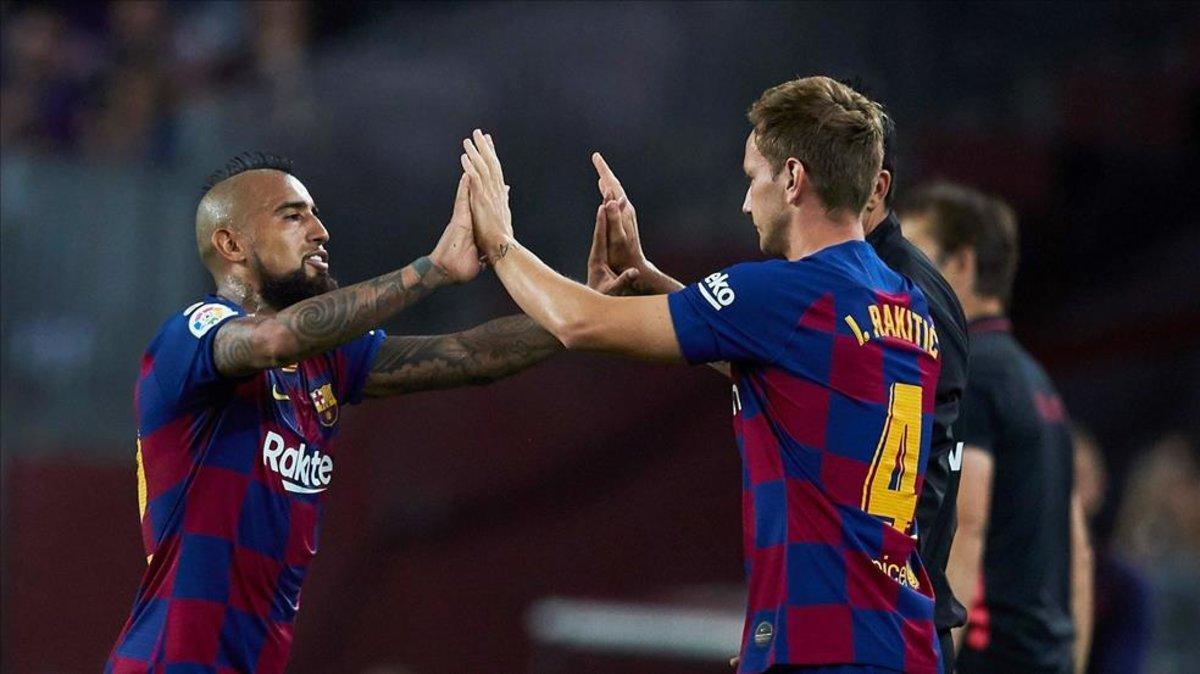 Barcelona have got to work on bringing in money in January. It seems clear now that one player will move to Italy and, for. that reason, club representatives were in Milan on Friday.
Sporting director Eric Abidal and his No.2 Ramon Planes had various meetings in the city, although the most important was with Inter. The Serie A leaders want to sign midfielders and Arturo Vidal and Ivan Rakitic are both targets. One could join them in the coming weeks.
Barça and Inter previously met in October and both names were on the table. Inter were pushing more for Rakitic then but the two clubs were miles apart on the valuation. The Catalans wanted 30 million euros.
The breakdown of those talks has been followed by Rakitic winning his place back in the team. He has started the last three games, although the club are not ruling anything out still.
Inter, and above all their coach, Antonio Conte, are now pushing hard for Vidal instead. Conte and Vidal previously worked together at Juventus.
Vidal is well-liked at Barça but has made it clear in recent weeks he wants to play more than he is currently. His agent will be in Barcelona over Christmas and Barça know first-hand Inter's intentions with the Chilean. His price would be around 20 million.
Barça's idea is to sell one of the two because there's an overbooking in midfield. Both players have 18 months on their deals, so it's the ideal moment to make some money on them. They could leave for free in 2021.
It's not an easy decision. Plus, Inter don't have much cash right now and are looking at how they can do the deal. It's likely they could offer Barça some sort of option on midfielder Sansi or striker Lautaro Martinez in the future.
The clubs spoke about all the options on Friday and more meetings are expected this week as the two clubs clash in the Champions League.