Ernesto Valverde's plans for Philippe Coutinho
Valverde might play him in the Copa against Espanyol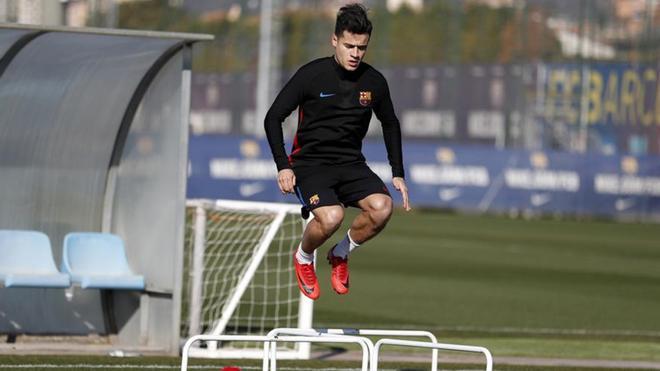 It's a question of days - Philippe Coutinho's first appearance at Camp Nou is coming soon. Ernesto Valverde has to choose the right moment for the club's record signing to make his bow. It could be on Thursday against Espanyol or it could be on Sunday, against Alaves. In the cup Barcelona need to come from behind, while the league match with Alaves is a softer entry to life at Camp Nou.
Coutinho is now training normally after landing with a thigh problem and he is ready to receive medical clearance to play. He will use the No 14, worn by Javier Mascherano, who is leaving.
The playmaker's debut will be linked to the Argentine's goodbye - the squad met for a dinner on Monday night to pay homage to the departing Jefecito, who will speak to the media on Wednesday as a goodbye before starting his new era in Chinese football. It is unknown whether he will accept questions or simply read out a statement about his seven and a half years at the club.
Coutinho is likely to be in the squad against Espanyol but not as a starter - because the game will be demanding and Valverde might want to introduce him later on depending on how things are going.
If he does appear, he will be facing his former side. But if not, he will play against Alaves in La Liga. Iniesta will return for the Espanyol game so there is no need to rush Coutinho in. From the weekend onwards we will likely see Coutinho in La Liga - he cannot appear in the Champions League having played for Liverpool in it.