Eric García's move to Barça won't happen until after the Champions League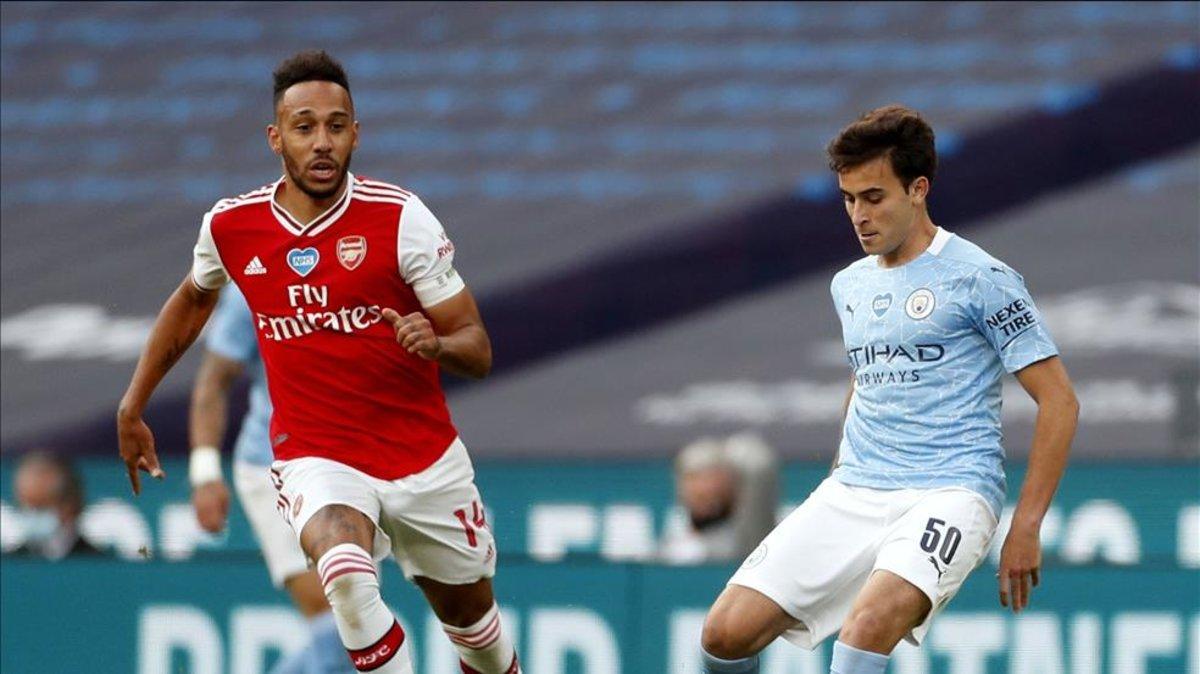 The young centre back wants to return either this summer or on a free transfer in 2021
Eric Garcia's return to FC Barcelona is a question of when it will happen, not if it will. The young centre back has decided he wants to go home and hopes an agreement can be reached with Manchester City to let him leave this summer. If City refuse to negotiate or ask for too much money, he'll leave on a free transfer in 2021 and join Barça then. Any move has been put on hold until the two sides are no longer competing in the Champions League.
Pep Guardiola has handed Garcia a regular place in his team in recent weeks in the hope it would change the defender's mind. Garcia is grateful for the opportunity but his desire to be closer to his family and play for Barça is too good to turn down. Camp Nou officials have told the Spanish youngster he wouldn't be guaranteed a starting spot and would need to compete with Pique, Lenglet and Araujo for playing time. Barça have been very impressed with his development at City.
Garcia originally decided to leave Barça for City because of the money on offer, as well as feeling he wouldn't have the same opportunities to play if he'd remained at the Camp Nou. The fact Pep has used him, primarily in cup matches and now in the Premier League, shows he was right to take that chance. He now sees that Barça are entering a period of rebuilding with youth at its core. Garcia could end up leading this new project.
Barça want four central defenders next season. Pique and Lenglet are the first choice pairing and Araujo, who will soon receive his Spanish passport, is to be the third. Garcia would complete the quartet as Samuel Umtiti's time at the club has come to an end.