Enric Masip responds to De Jong in defence of Barça president Joan Laporta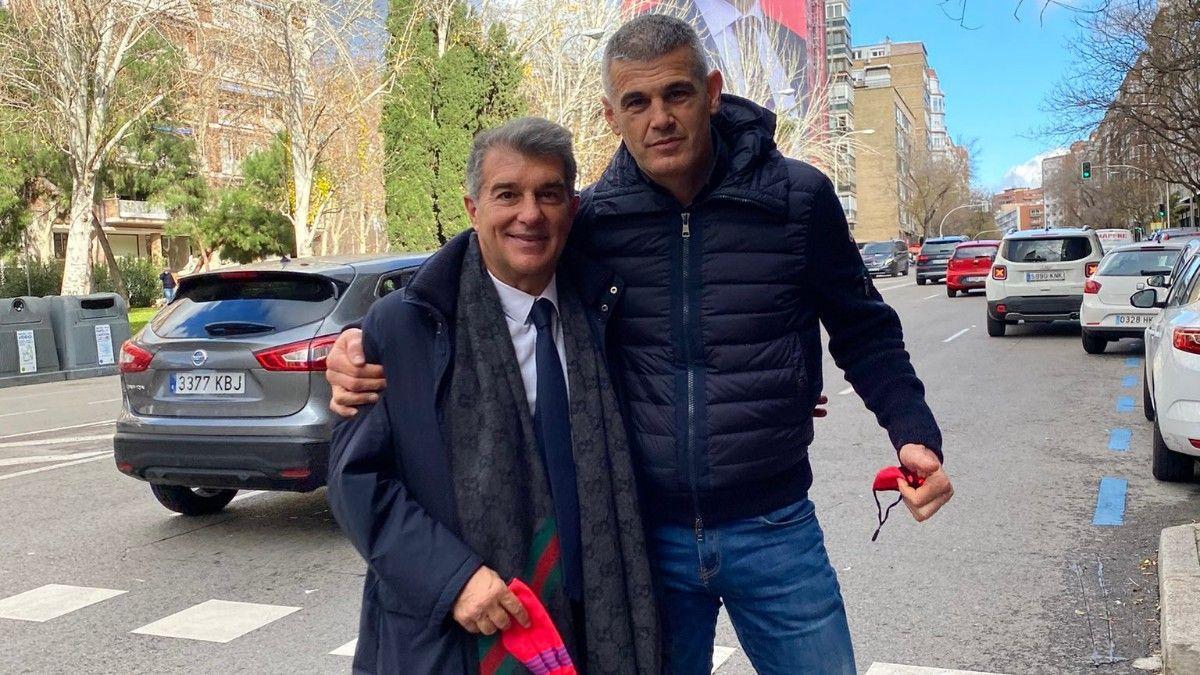 Masip says Laporta fought hard to ensure De Jong stayed at the Catalan club
Frenkie de Jong was happy to single out the Barcelona board for what happened last summer, when, according to him, there were moves by the club to sell him.
The midfielder complained about it this weekend and Enric Masip, an adviser to president Joan Laporta and a member of the sporting committee, has responded via Twitter.
Masip say that Laporta was the one who fought the most for the continuity of the Dutch international and that "he never considered selling him -- NEVER... even with the club's delicate [financial] situation."
He added: "I can say with knowledge of the facts that the person from the club who has most defended the continuity of Frenkie de Jong has been one person who has a first and last name: Joan Laporta."
Puedo decir con conocimiento de causa que la persona del Club que más ha defendido la continuidad y por supuesto la no venta de @DeJongFrenkie21 ha sido una, tiene nombre y apellido @JoanLaportaFCB Nunca se planteó venderlo,NUNCA ni con la delicada situación del Club.Visca el💙❤️

— Enric Masip (@enricmasip5) 20 de noviembre de 2022
The tension between the club's hierarchy and the footballer is growing, although the player has no intention of leaving the club, as he has assured in the same statements in which he criticised the board.