El Mundo did not warn Messi they were going to publish his contract
The Barça star was taken by surprise when his terms were leaked over the weekend
On Saturday night, the newspaper El Mundo published the front cover of Sunday's edition with the main story embargoed until Sunday morning.
From the appearance of the cover until the last second, there were questions about who the information could be about, with Lionel Messi's name beginning to circulate on social media.
However, the Barça forward was removed from the noise that was being generated. He had no idea what was about to be published.
Messi learned of the leaking of his Barcelona contract at the same time as everyone else, in the early hours of Sunday morning when the cover was revealed.
The Argentina international was furious when he found out at what he feels is an unacceptable intrusion into his private life.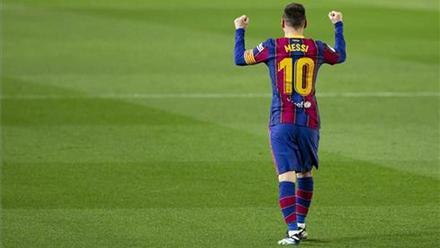 The fact the El Mundo didn't even bother to warn him or his entourage what they were going to publish is something Messi and his people consider very serious.
They believe that, on an ethical and moral level, it is inadmissible, because they had no chance to defend themselves or fight the publishing of private documents.
On top of that, the subjectivity with which El Mundo reported the contract details further increased the Barça star's anger.
Messi is ready to take this to the end and, SPORT have learned, that they will take action against El Mundo and anyone who was responsible for leaking the information.
NEW FC BARCELONA PODCAST IN ENGLISH