Eder Sarabia: "Now it's time to take on the Champions League"
Quique Setien's assistant knows it's been a tough season for Barça but is determined to prove the doubters wrong in Europe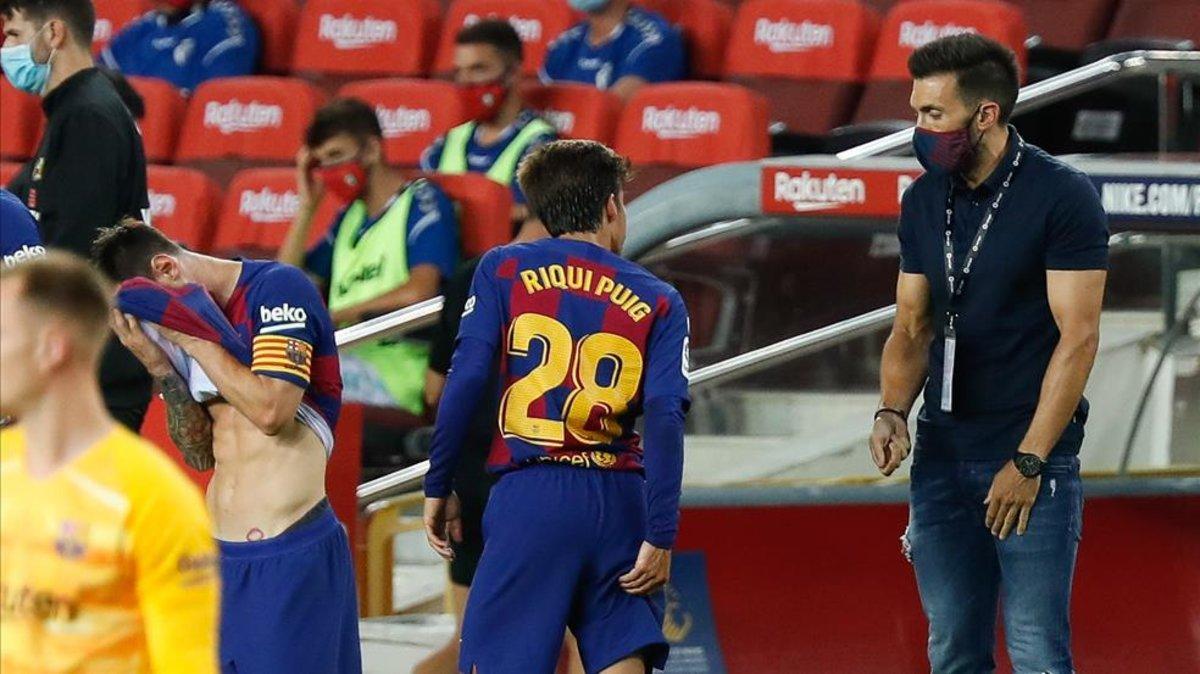 Quique Setien's assistant, Eder Sarabia, has posted his thoughts on social media. He admitted that the coaching staff and team have had some tough moments but they are hoping to rectify that in Europe.
Sarabia joints Setien and Messi in making statements following LaLiga's conclusion.
The assistant shared Messi's comments before adding photos of himself and the coaching team, including one of when they first took over at the Camp Nou. "Difficult moments are there to learn from and make you return with more desire and conviction than ever before. Now it's time for the important challenge of (winning) the Champions League."
This sees Sarabia follow the lead of Messi and Setien by admitting they haven't achieved what they wanted to this season but turning the focus to the next challenge which is the Champions League. Barça will face Napoli at the Camp Nou on the 8th August in the hope of qualifying for the quarter finals. The first leg finished 1-1 in Italy.
Momentos difíciles que sirven para aprender y volver con más ilusión y convicción que nunca a por el importantísimo reto de la Champions. 💪🏽⚽️💙❤️ pic.twitter.com/8RGRaQla2a

— Eder Sarabia (@edersa10) 19 de julio de 2020