De Jong's Juventus hand out a 'manita' to Sergiño Dest's Bayern
The two players went head to head on FIFA while in Germany with Barcelona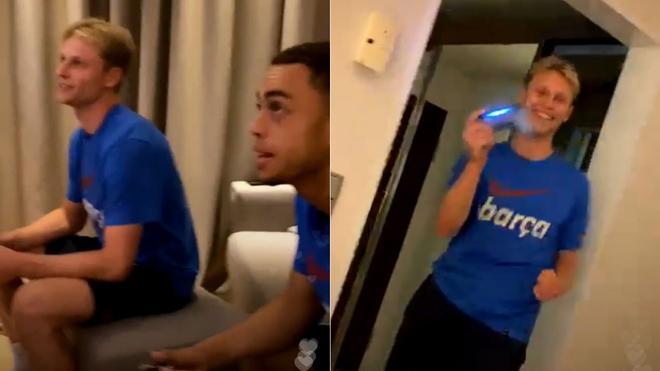 Martin Braithwaite went live on Instagram on Friday to broadcast a game of FIFA between Barcelona teammates Frenkie de Jong and Sergiño Dest.
Midfielder De Jong got the better of Dest, with his Juventus team beating Bayern Munich 5-1 as the players relaxed on their trip to Germany.
During the transmission, Denmark striker Braithwaite took on the role of the commentator as the two former Ajax players went head-to-head.
Around 6,000 people followed the game, among then Gerard Pique, the Barcelona defender watching on from a separate room at the team hotel.
He didn't miss the chance to leave comments like "Frenkie against Dest, really low level," "they don't have hands or fingers," and "they're playing with their elbows."