Coutinho won't make a decision on his future until after the Champions League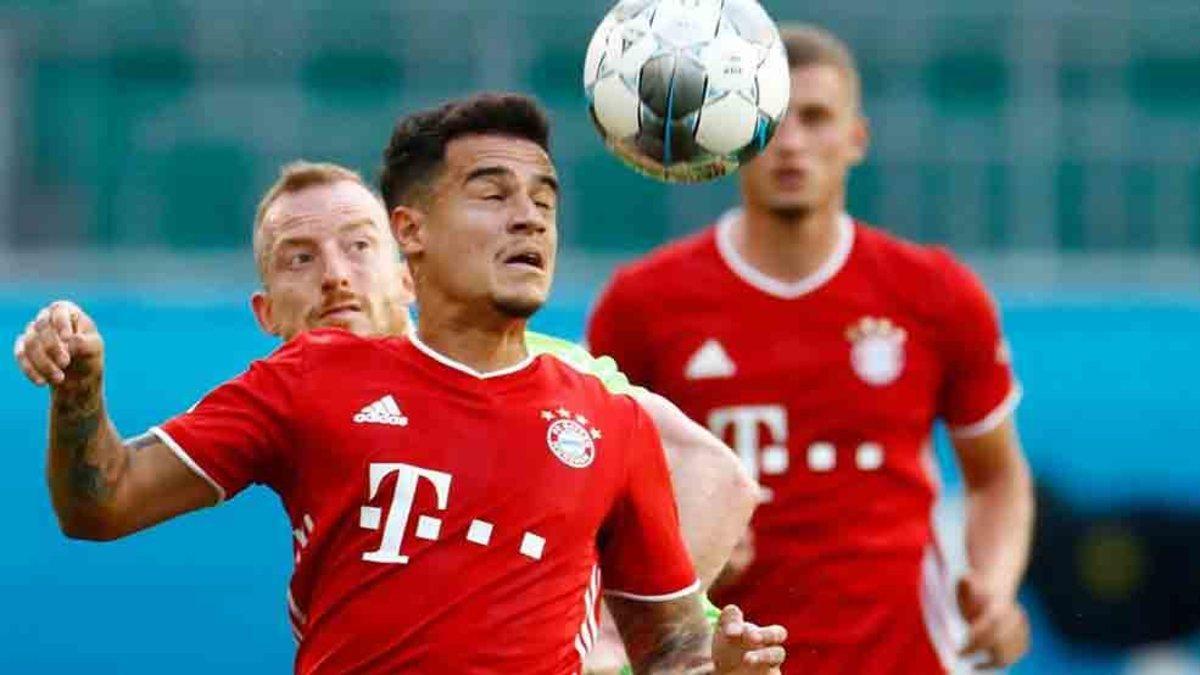 The Brazilian forward has told Barça he doesn't want to consider any potential transfers whilst Bayern are still in the competition
Philippe Coutinho's future remains firmly in the hands of FC Barcelona. It's no secret that once the midfielder's loan move with Bayern Munich is over, the Catalan giants will be looking to ship him out again. Coutinho's been heavily linked with a move to Arsenal but so far negotiations between the clubs haven't really advanced. Right now, the Brazilian wants to focus entirely on the Champions League with Bayern and doesn't want to hear about any potential transfers away.
Barça don't want him whereas Bayern feel there are better options available elsewhere. It seems clear then that a move back to the Premier League is on the cards. However, Coutinho wants to concentrate on Bayern and their upcoming match against Chelsea in Europe. The Germans are 3-0 up from the first leg. This despite reports he was seen visiting Arsenal's training facilities last week.
Coutinho wants to end his adventure with Bayern in the best way possible after already securing a Bundesliga and German Cup double.