Champions League debutant Miranda: Messi told me to enjoy moment
The young left-back filled in for Alba against Tottenham
r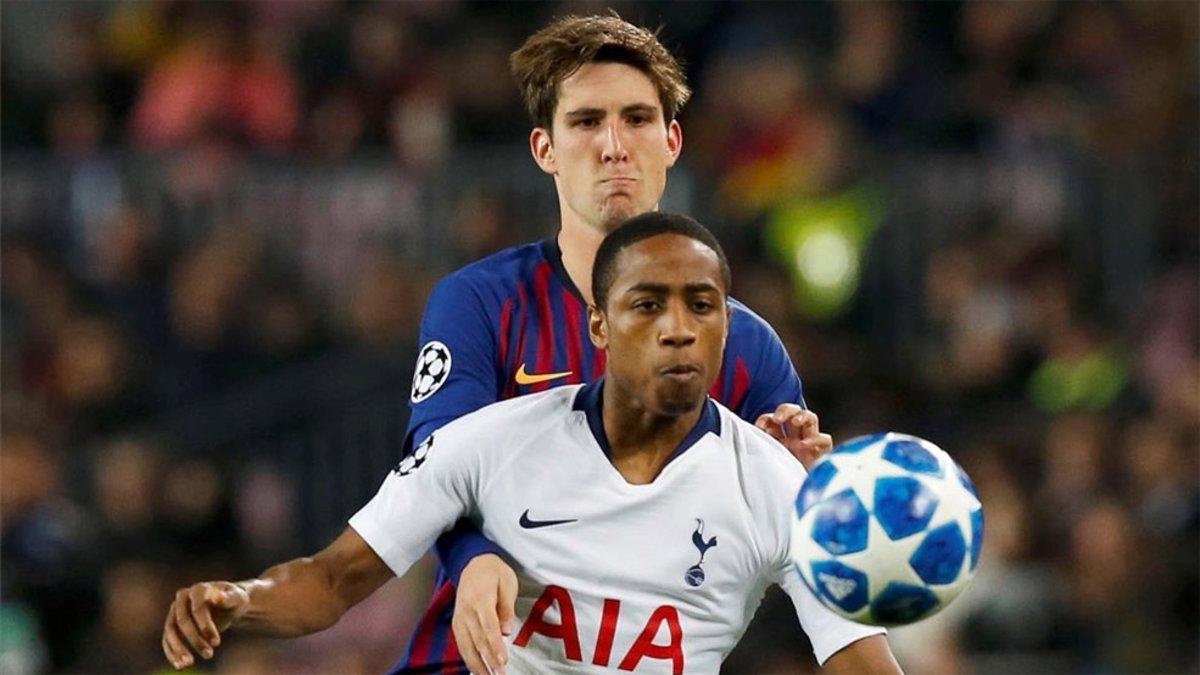 Juan Miranda made his debut in the Champions League as Barcelona drew 1-1 with Tottenham at Camp Nou on Tuesday.
The left-back, who filled in for Jordi Alba, was satisified with his performance and revealed some of the advice he was given from senior first team members.
"They told me to relax, to be myself," he said. "With these players, everything is easier."
In addition, who improved as the game went on, said Messi sent him a special message: "He told me to enjoy the moment."
Alongside the Argentine, everything is easier and despite the draw against the English side Miranda showed signs of growth.
He added: "Camp Nou is a huge and impressive stadium. I wanted to do eveyrthing well, but it's true not everything came off.
"I will keep working hard with the B team. Jordi Alba is very good and had a long career left ahead of him."